The Böllhoff Group chooses rexx systems
The Böllhoff Group is one of the world's leading manufacturers and suppliers of fasteners and assembly systems. With approximately 2,800 employees and sales of EUR 575 million in 2016, the company the company that started Bielefeld is now celebrating their 140th anniversary.
A family-run company, the Böllhoff Group is now present in 24 countries with 40 locations overall including 12 production facilities, and stands for long-term success through highly qualified employees, innovative products and customer-friendly services. In order to maintain their competitive edge, Böllhoff uses the 'rexx suite' which provides comprehensive modern HR management in an all-in-one software suite.
With rexx Enterprise Recruitment (rexx ER), Böllhoff's recruitment and applicant management processes are made more efficient and run more smoothly. rexx ER enables Böllhoff to maintain full control of the entire recruitment lifecycle, from managing vacancies and applications, gathering feedback from decision makers and involving works councils, to issuing offers and contracts, or informing applicants of rejections and other opportunities. Applicants also benefit from rexx ER as they are always informed about the status of their application through the use of the Contact Management module.
Talent Management Software at Böllhoff
As a company renowned for innovation, Böllhoff views employee education and training as an important investment for the future. rexx Seminar Management was introduced to coordinate training management across the entire organization. Whether for groups or individuals, all training can be easily planned, published and managed in the employee portal. All relevant information is gathered in the digital event file from where costs, appointments, participants, speakers and many more are managed. The best thing about the self-service portal is that an employee can directly apply to participate in a training course at any time and can also propose further training courses.
In order to identify training needs, employee competences must first be reviewed, recorded and analysed in detail. With rexx Skill Management, all relevant skills of the Böllhoff employees are defined and assigned in the company's skill tree. The analysis then reveals strengths and weaknesses of an employee at a glance, their classification in relation to a required job competence profile (skills matching) or the competencies of a team in the form of group diagrams. On the basis of this data, specific training or further training is then planned and carried out.
Skills Management can either be operated as a single module, or combined with other Talent Management modules (as Böllhoff does), such as Staff Appraisals, Goal Management, and Succession Planning.
The HR management at Böllhoff is completed by the self-service employee portal. rexx Self Service is a clear, user-friendly portal in which employees and managers can carry out a variety of business processes independently.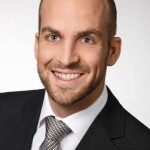 "I am absolutely thrilled by the rexx suite. Through the in-built connectivity, we can easily connect from Recruitment to Self Service Portal and to HR at any time. This simplifies our work processes in addition to benefitting from the already very intelligent software. We would gladly choose rexx systems again."
Björn Elbracht, Corporate Human Resources Böllhoff Group