rexx Digital Personnel File.
All employee information at a glance – an appreciable savings in time for HR processes thanks to highly efficient personnel administration.
Convenient overview
The rexx Digital Personnel File software provides a convenient overview of all relevant data on an employee, across all sites and internationally: contact information, salary information, salary development, correspondence, scanned documents, emails, telephone notes, training and advanced training information, development, skills, organisational affiliation, equipment, maternity leave, parental level, contract data, absenteeism, vacation information, hourly rate, cost centres, expense claims as well as other useful information.
Numerous functions in the electronic personnel file take the burden out of employee administration. This includes quick access to documents and results via the search & list engine or automatic reminders of tasks by the workflow engine (end of probation period, end of contractual period or parental leave).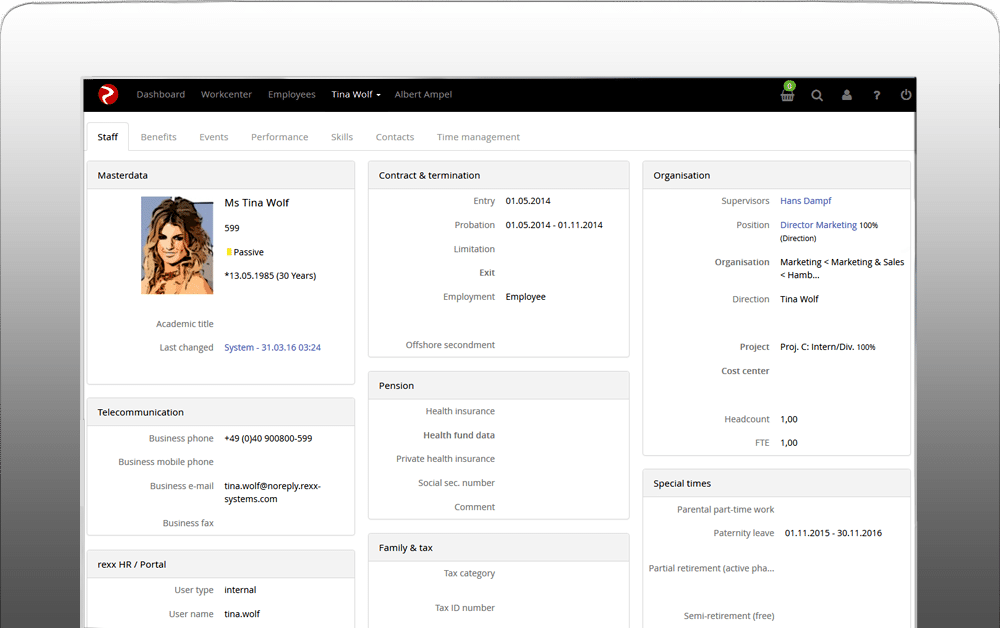 Data Warehouse
The integrated rexx Data Warehouse offers freely configurable and informational analyses per mouse click such as statistics on illness, weekly hours or the number of new employees entering the company, which can be conveniently exported as a PDF document. Interfaces to external systems are served by the rexx Human Resources API. This allows you to integrate any amount of data very easily into the digital file.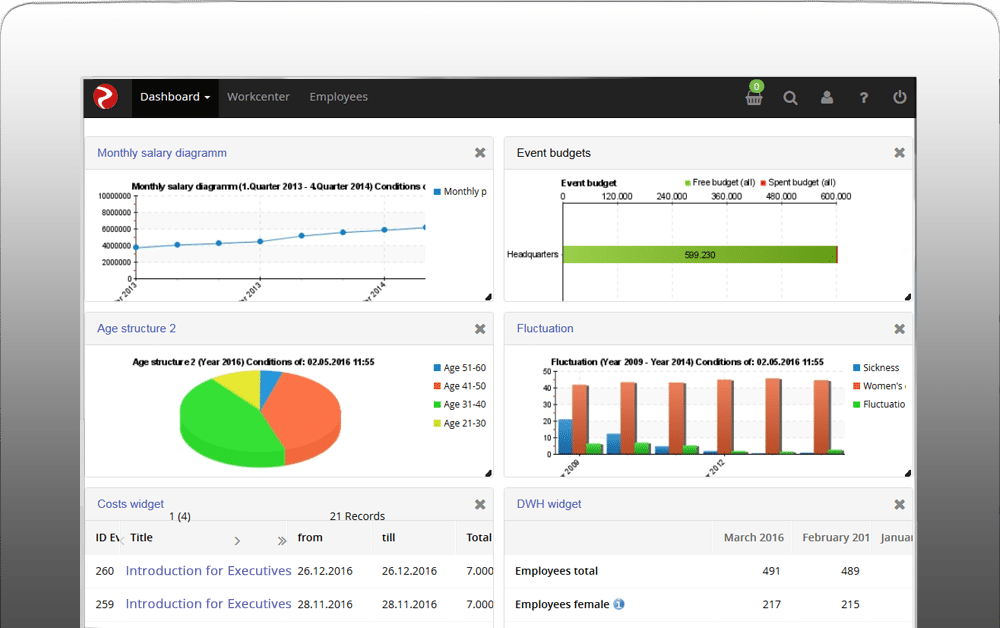 Digitalisation
You can create rexx Form Letters in the personnel file directly in digital form and file it in the personnel file. And because it is still impossible to entirely do without paper, the rexx Scan Manager supports you efficiently during the process. Documents are digitalised in a serial procedure and can be conveniently assigned to the digital file of the respective employee.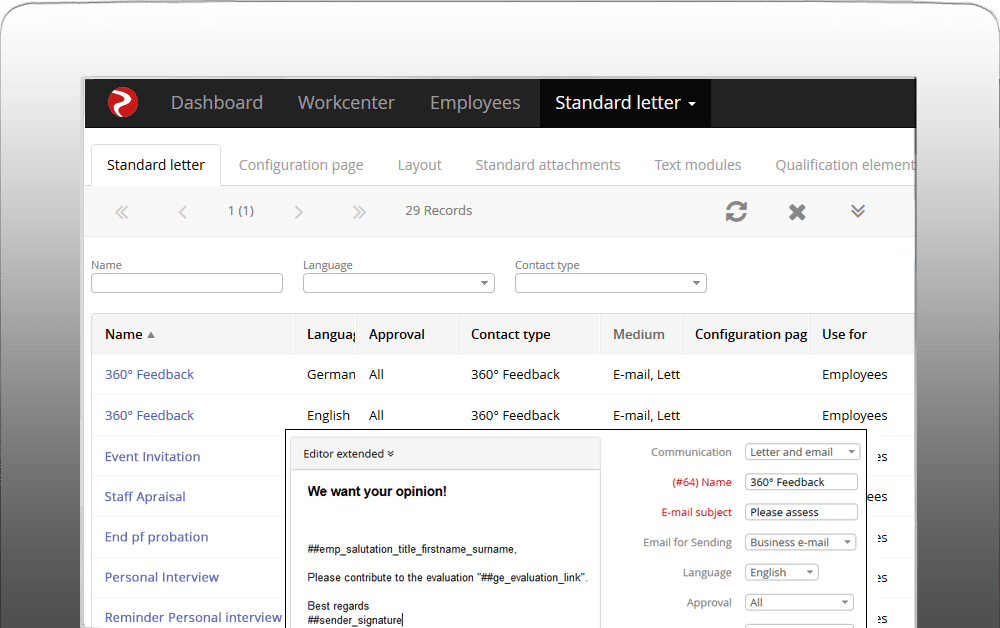 The scans are indexed when they are entered into the file and tagged with intelligent search characteristics. This makes it possible to find every document in seconds through the search & list engine.