Finance in Motion optimizes Human Resources with rexx systems
As a leading Impact Investing advisor, Finance in Motion focuses on developing and advising scalable and commercially sustainable investment funds with the primary goal of achieving significant economic, social and environmental impact in emerging markets and developing countries.
Founded in 2009, Finance in Motion now has EUR 1.9 billion in assets under management and continues to operate under a high standard of business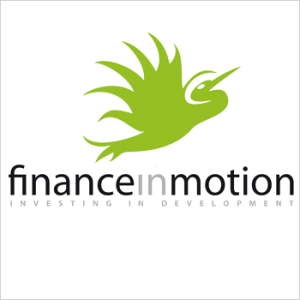 ethics with the investments they engage in, aligning this to a core purpose of enabling their investors to affect outcomes of a social, environmental or equal opportunity nature. These investments include micro, small and medium enterprise finance, housing finance as well as energy efficiency and renewable energy finance in the regions of Southeast Europe, South Caucasus, Latin America and the Middle East and North Africa. 
Investing in people, investing in development
Employing more than 180 staff from almost 40 different nations in 17 regional offices, Finance in Motion has an exceptionally multicultural team of accomplished professionals with a wide range of development finance and investment backgrounds, skills and experiences – driven by the belief that that success is achieved only if they maintain the highest standards of professionalism and accountability in their work.
At Finance in Motion, great value is placed on talent management and development. Inclusion, participation and flexible structures are encouraged for the most effective circulation of ideas, while good ideas are nurtured and outstanding performance is rewarded.
rexx systems at the core of Human Resources
Enabling Finance in Motion to effectively manage its talent is rexx systems. The rexx systems' talent management platform provides a holistic approach to managing an organisations talent, from recruitment, onboarding, development and performance management through to workforce and succession planning. With a strong HR management basis and built-in workflow designer for flexible functionality and scalability, rexx systems is the leading made-in-Germany integrated HR platform.
Using the complete suite of rexx systems solutions for recruitment, HR and talent management, Finance in Motion optimizes the collaboration between their HR department, line managers and employees - whether during regular activities or in support of complex and individual processes. The result is an outstanding increase in efficiency.
Talent management software for optimal employee support
Although founded and headquartered in Frankfurt am Main, Germany's financial centre, as an internationally active company Finance in Motion uses the solution in English. Finance in Motion's human resources management is supported by rexx HR with Benefits, Scan Manager and Absences modules – taking on time consuming routine tasks and reducing administrative load. In addition, all application processes - from job requisitioning and the recruiting process to hiring - are all professionally handled via rexx Recruitment. Both systems are continuously networked with each other, allowing a direct transition between HR, self-service portal and recruitment at any time. In addition, permanent data synchronization simplifies the individual workflows, ensuring maximum transparency.
Through the skills and performance management modules, Finance in Motion not only has a clear view of the skills profile each role should have, but also understands how this compares with the skills of the person currently in that position. Setting agreed targets and scheduling suitable training to help them achieve these goals, means that from 360° feedback and regular appraisals, Finance in Motion can drive productivity and strategically assess what talent is needed for further growth.