rexx Digital Personnel File.
All employee information at a glance – an appreciable savings in time for HR processes thanks to highly efficient personnel administration.
Convenient overview
The rexx Digital Personnel File software provides a convenient overview of all relevant data on an employee, across all sites and internationally: contact information, salary information, salary development, correspondence, scanned documents, emails, telephone notes, training and advanced training information, development, skills, organisational affiliation, equipment, maternity leave, parental level, contract data, absenteeism, vacation information, hourly rate, cost centres, expense claims as well as other useful information.
Numerous functions in the electronic personnel file take the burden out of employee administration. This includes quick access to documents and results via the search & list engine or automatic reminders of tasks by the workflow engine (end of probation period, end of contractual period or parental leave).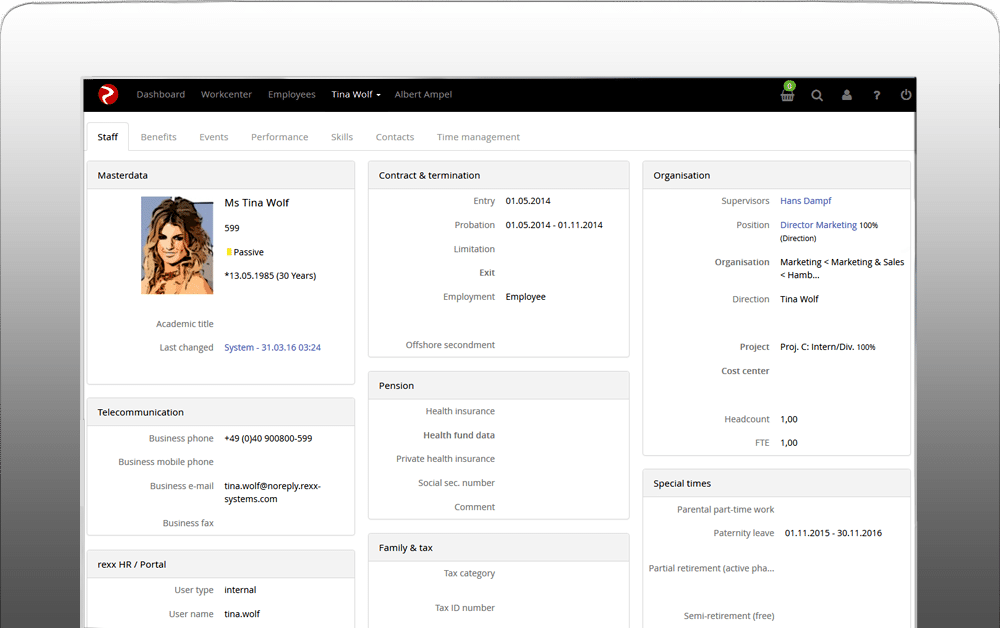 Data Warehouse
The integrated rexx Data Warehouse offers freely configurable and informational analyses per mouse click such as statistics on illness, weekly hours or the number of new employees entering the company, which can be conveniently exported as a PDF document. Interfaces to external systems are served by the rexx Human Resources API. This allows you to integrate any amount of data very easily into the digital file.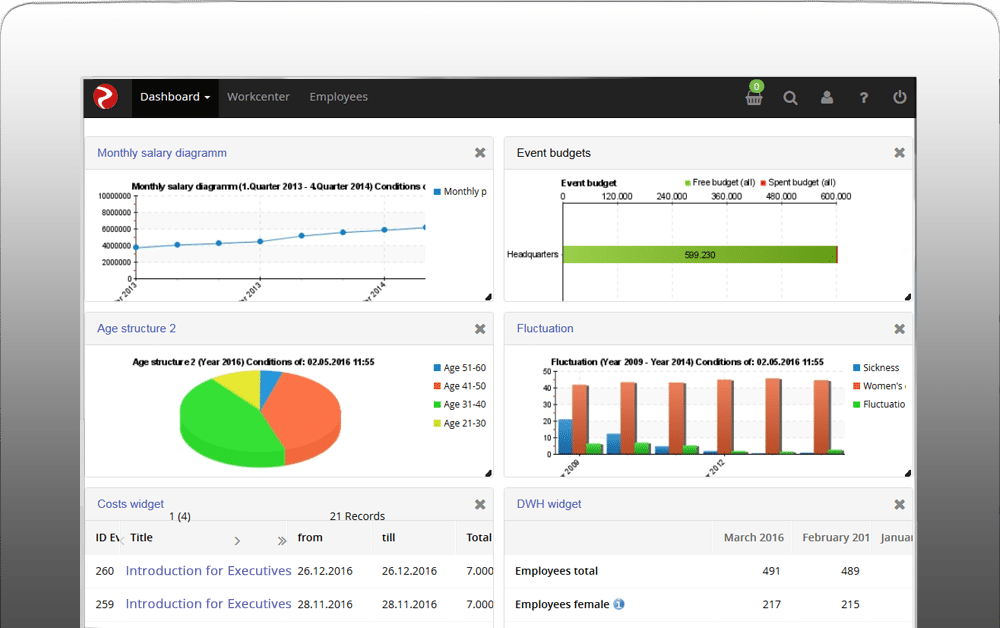 Digitalisation
You can create rexx Form Letters in the personnel file directly in digital form and file it in the personnel file. And because it is still impossible to entirely do without paper, the rexx Scan Manager supports you efficiently during the process. Documents are digitalised in a serial procedure and can be conveniently assigned to the digital file of the respective employee.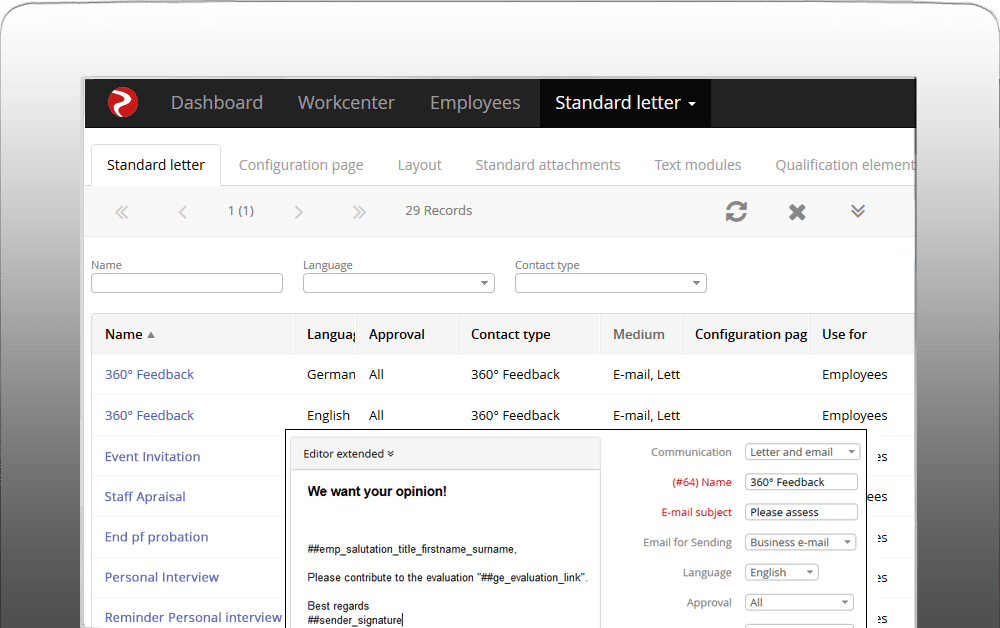 The scans are indexed when they are entered into the file and tagged with intelligent search characteristics. This makes it possible to find every document in seconds through the search & list engine.
rexx Position Chart.
High fluctuation rates in companies and ever faster changing job profiles require efficient options for managing planned positions.

rexx Position Chart
With rexx Position Chart you can manage your planned positions, your position descriptions and staffing situation, and get support for filling vacant positions or during reorganisation measures. Document your positions with all the necessary information and ensure a comprehensive representation of the staffing situation through the software.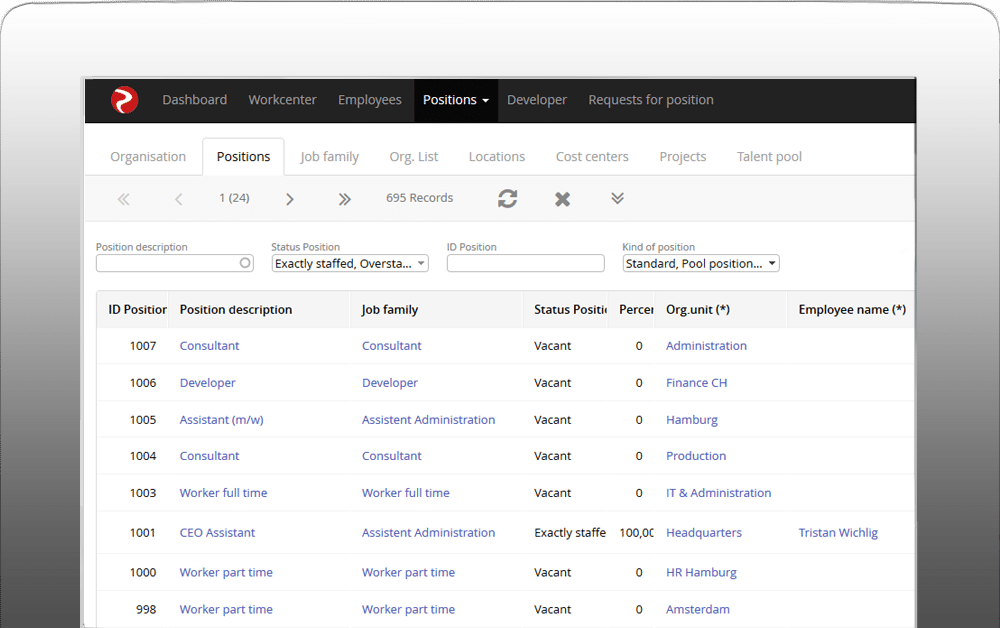 You assign the type and the number of each planned position individually to the units through the integrated rexx Orgatree. Simply position the employee by drag-and-drop on the vacant planned position. rexx Position Chart also supports partial or double assignments.
The position chart is not just graphically visualised in rexx Orgtree but is also available as a clearly laid-out list. The staffing list displays all planned positions – including staffing level and organisation affiliation. Numerous sorting and filter functions quickly provide a clear overview of the unoccupied planned positions and vacancies. The orgtree is transformed into an organisation chart with a click and can be simply printed out or exported as a PDF file – in its entirety or just a part.
In conjunction with rexx Skill Management, you can assign one or several skill schemas and required competencies to a planned position. This allows you to make a comparison between the skills required of an employee and those he or she actually possesses.
rexx Org Management
rexx Org Management supports any number of parallel position charts with multiple nesting in a highly intuitive interface. When opening the branch, you can find details about the appointed staff member, the match with the job profile, the time of appointment and the possibility of advertising the position, e.g., through rexx Recruiting. You can quickly and easily create new organisational units, define hierarchy levels, assign staff and managers to the units, perform relocations and edit the position chart.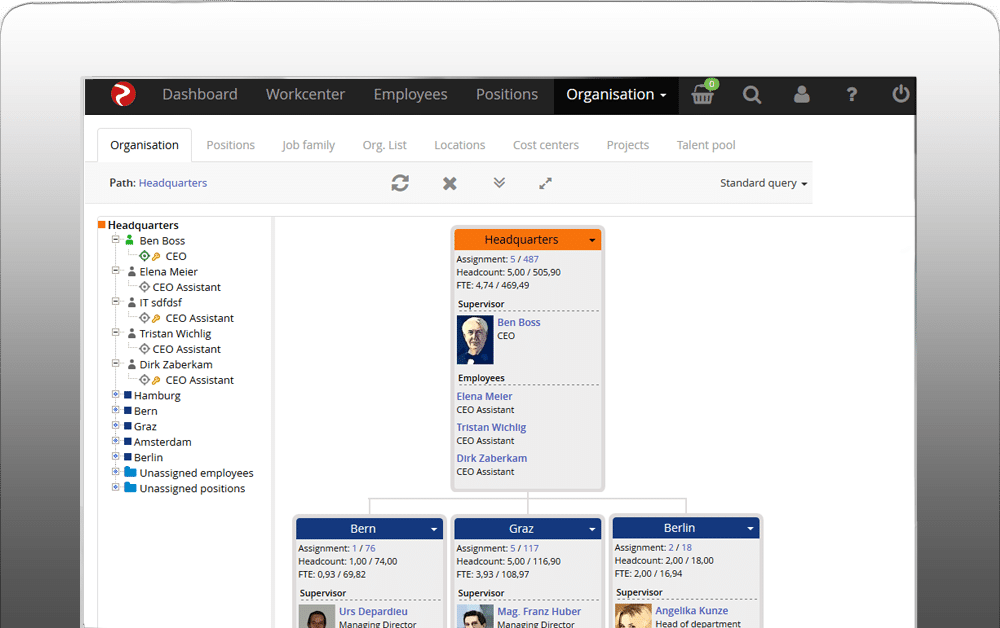 Relocations, promotions and other organisational changes are documented automatically in the digital file of the respective employee in the rexx Development Chart. Through the rexx Employee Portal, you can enable managers and also the staff to access the relevant organigrams or position charts via self service.
rexx Enterprise Social Network.
Enterprise Social Networks ("ESN" in short) creates a new transparent form of internal company communication via social media functions.
Release 5 rexx HR offers a comprehensive ESN module for the employee portal. Employees are able to post contributions in a "stream" – similar to the Facebook or Xing newsfeed. They can report that they won a new customer or have successfully concluded a project – to enhance transparency and communications throughout the entire company.
rexx ESN represents a quantum leap forward in promoting knowledge management within the company. The software supports specialist and management staff in utilising the know-how of colleagues, for example, by asking questions in the stream. The rexx HR Blog module extends these possibilities – for example, company regulations, specialist subjects or projects can be published and discussed in blogs or group reports. Comprehensive rights management options ensure that information is secure at all times.
Employee loyalty
rexx ESN also promotes social interaction and thus employee loyalty. After-work activities can be planned or a housing market can be set up in the group areas. Employee branding can be intensified in ESN through reports on company parties, awards or activities related to corporate social responsibility.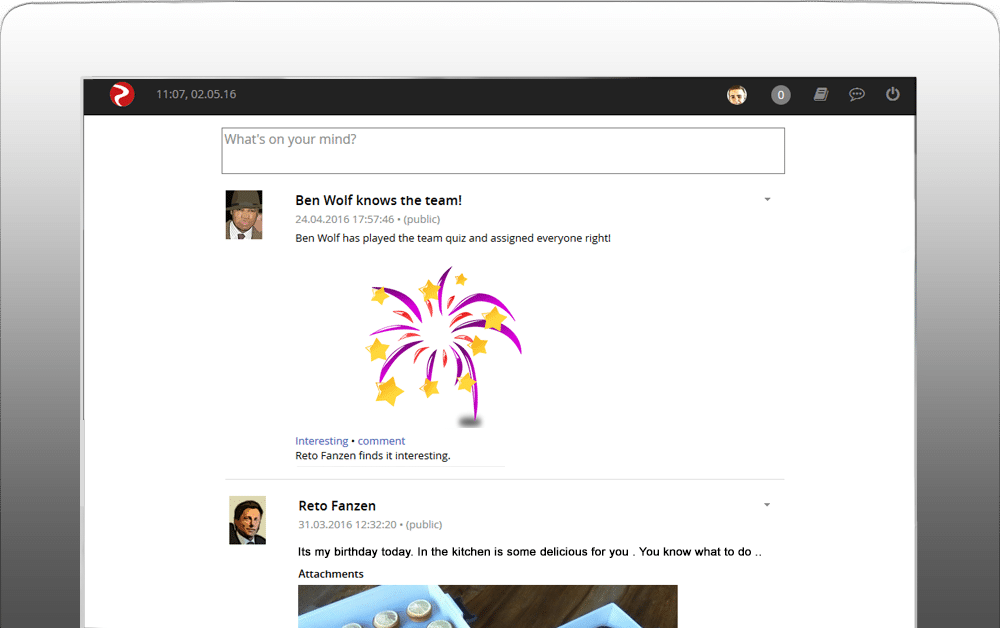 Strengthen integration
ESN is particularly interesting for geographically distributed companies with several sites or with field staff. All employees can get involved in current company topics digitally and can also carry out actions themselves. The digital transparency created by ESN promotes employee loyalty and makes it easier for new colleagues to find their way around the company (onboarding) and quickly become integrated.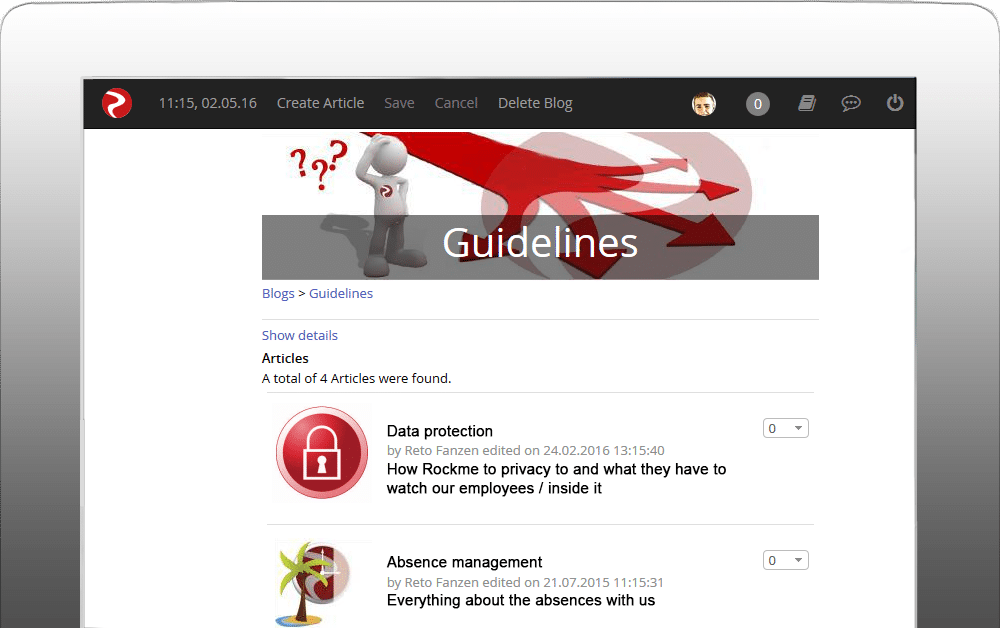 Create crossovers
Rexx Self-Service functions, such as digital applications for leave and absences, time management or information on account balances, are seamlessly integrated into ESN. This not only creates added value for the employee but also provides a "soft transition" into the ESN.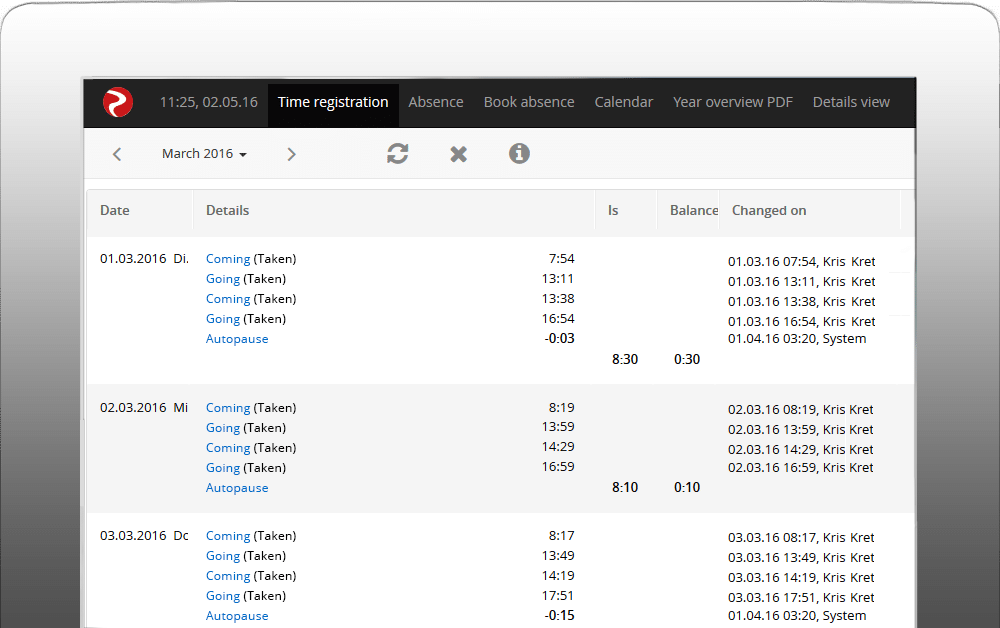 This combination of employee portal and social network is one of the main features that makes rexx ESN stand out from other providers. Often social networks in companies fail to make the necessary transition into the company culture through transparency and the willingness to engage in dialogue. The entry through rexx Self-Service – found by employees and the management staff to be a very useful function – makes this transition much easier.
rexx Self-Service.
Above all transparent and fair processes create employee loyalty and company identification.
Do it yourself
rexx Self Service is a clearly laid-out and user-friendly portal in which employees and management staff can autonomously carry out or be involved in numerous company processes. Employees can apply for holidays, special leave, compensation days, business trips or parental leave, which is then transferred through for approval and noted in Time Management.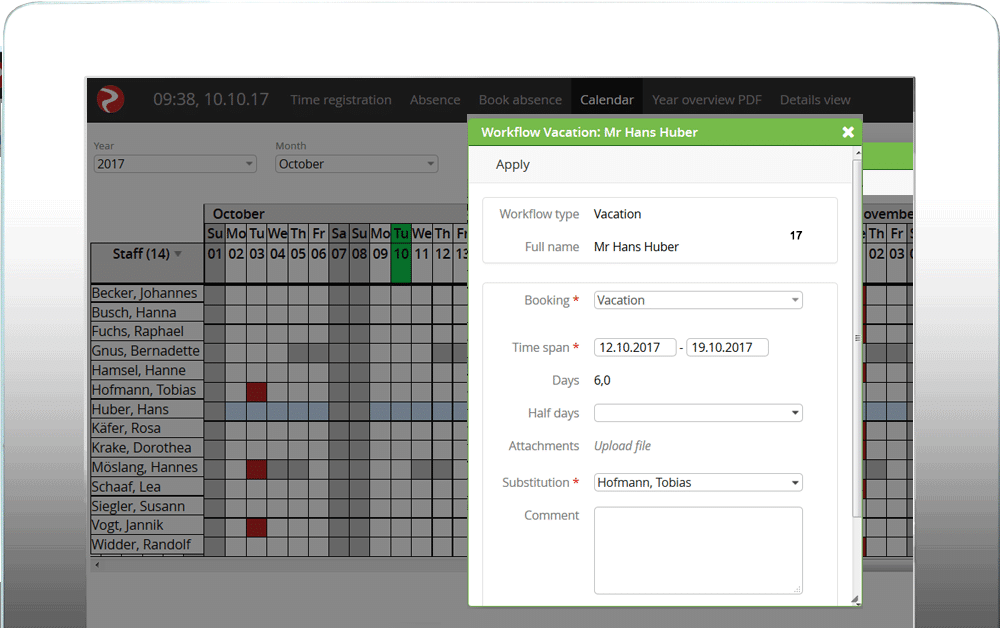 Everything up to date
No more outdated data records – your employees are able to submit changes, for example, to their address, bank detail or health insurance through the employee portal – no paper required. This simplifies processes enormously and minimises incidences of error as each employee is the best source of their own information. The manager or HR department only need to click to confirm. And already the information in the rexx HR personnel database is up to date.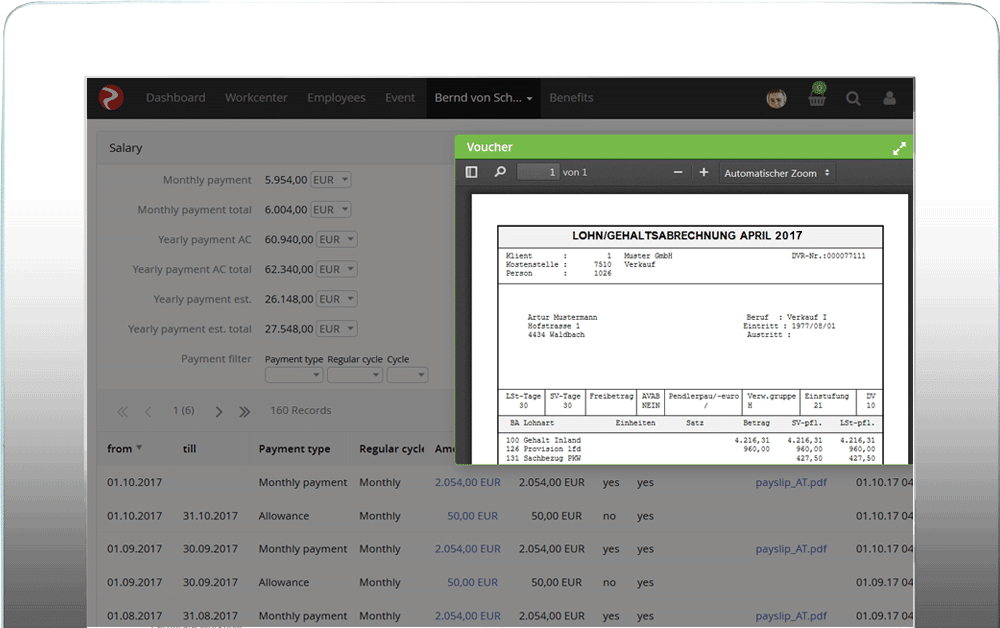 Increase transparency
It is also possible to enter training and education courses with booking options and application tracking in the portal. Rexx HR Skills Management allows you to define or register new employee skills including their self-assessment and evaluation by superiors. Whether it is an employee survey, internal training session or employee-driven knowledge database, forum, blog or wiki – rexx Self-Service represents a unique way to support open company communication and transparency, and to increase the company's store of knowledge.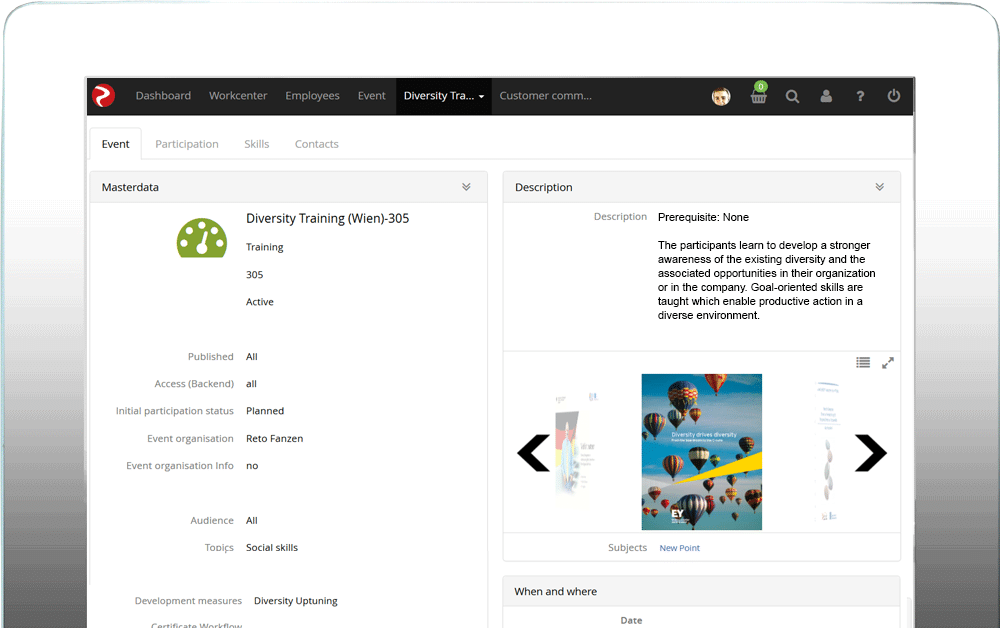 Traditional paper processes are replaced by digital workflows. The digital applications are transferred via the workflow engine through all phases of the process: From application through to approval up to final documentation. This minimises the chance of media discontinuity. Every party involved is aware of the status and progress at a glance.
The employee portal is completely web-based and available in all common languages. That means: fast implementation, no installation, no updates, a high level of security, available anywhere at any time – ideal for multiple locations, also internationally.