rexx Onboarding.
When companies take an employee "on board" in a planned and structured way, they shorten the induction time and increase satisfaction.
Onboarding process
rexx Onboarding supports the induction process with a wide range of functions. It starts with the allocation of equipment to the new employee – for example, office furniture, technology and IT or benefits. Use our software to define a set workflow, which specifies who supplies which components of the equipment. The system monitors the specified timelines and reminds the person responsible for the respective tasks.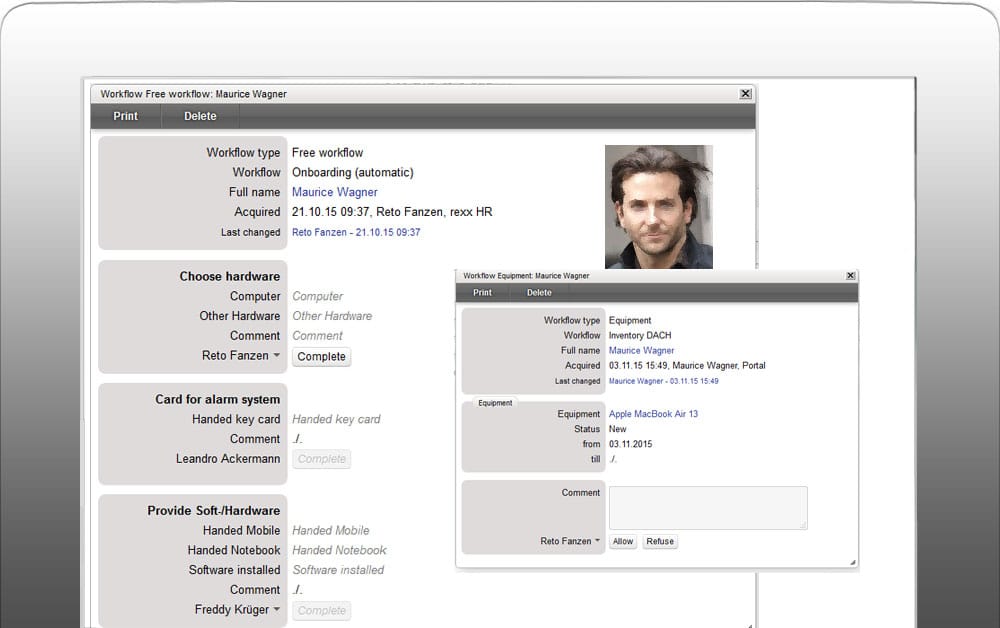 Provision of information
The software also makes it possible to provide central information. Many things are self-explanatory for a well-rehearsed team but may not be understood by a new employee. The automatic reminders ensure that information is made available without any gaps, and makes sure the onboarding process runs without a hitch.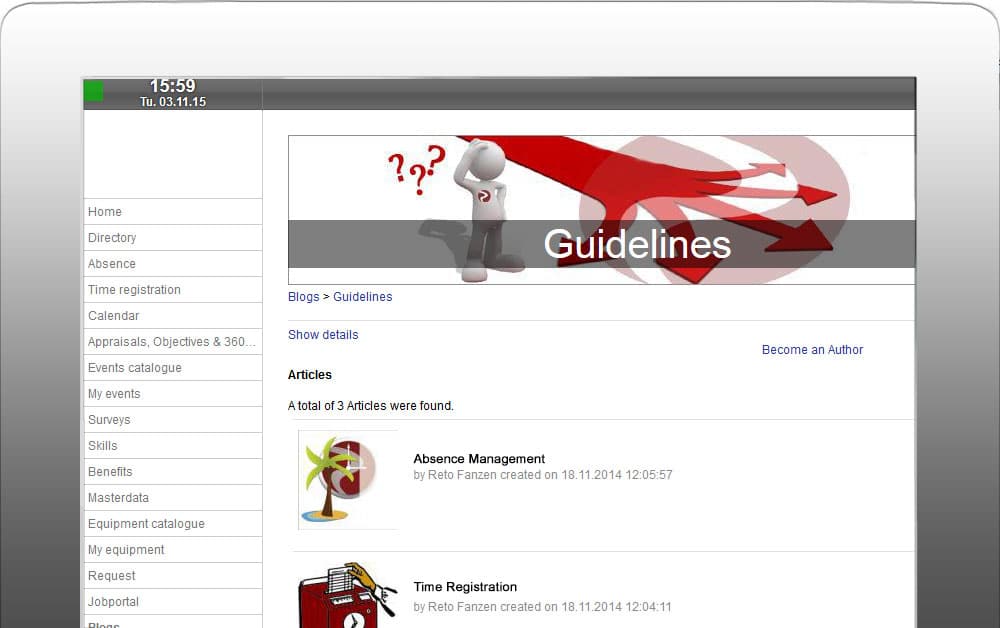 Emotional aspects
In addition to the functional aspects, rexx Onboarding also plays an important role with regards to emotional aspects. rexx HR provides support for this with the social media functions in its Enterprise Social Network. New employees can gain insight into communication within the company and between colleagues as well as on professional subjects before joining the company and can take part in exchanges with the new colleagues.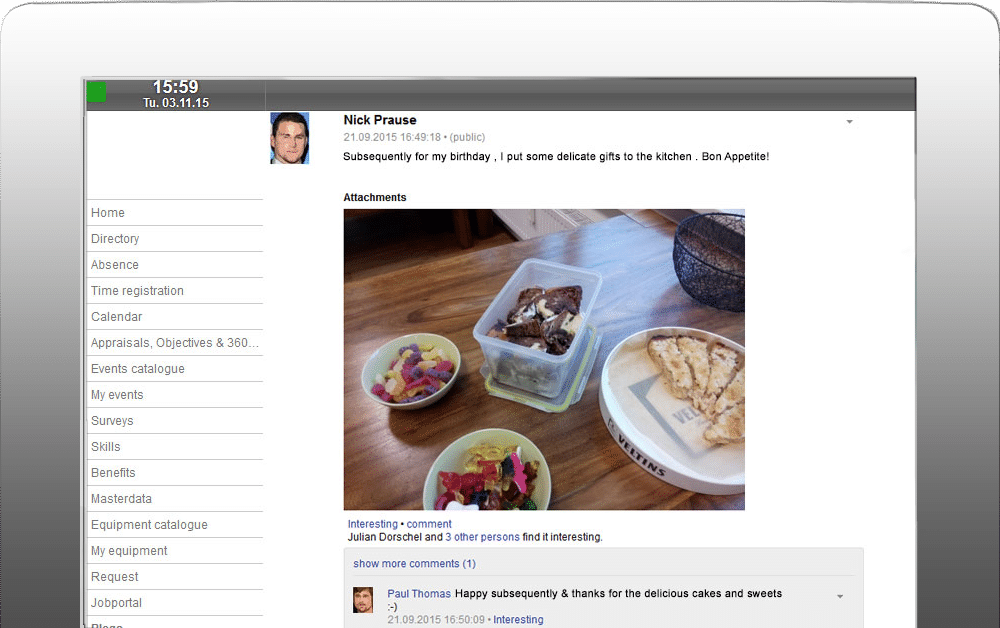 A regular structured dialogue with a new employee is also a component of professional onboading processes. Our software offers the opportunity of storing formalised forms for special onboarding employee discussions and for defining timelines for holding the meetings.
rexx Talent Management reminds managers and employees of set feedback meetings and monitors the documentation of the results. The easy-to-use evaluation options make it easy to spot any negative developments – allowing countermeasures to be put in place.