The modern way to apply – quick and easy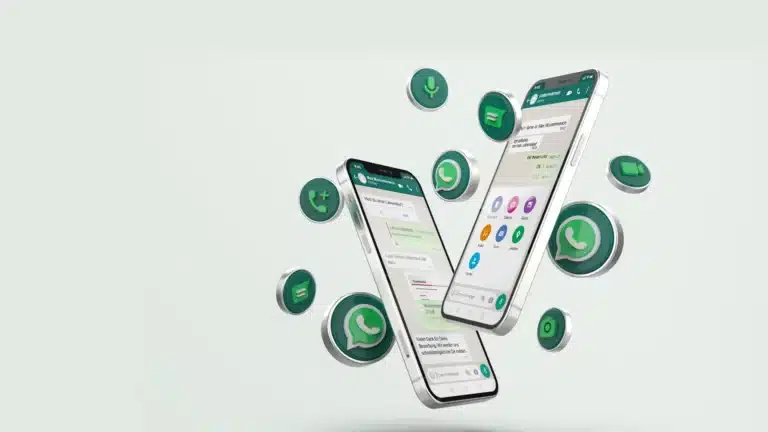 The modern way to apply – quick and easy
One-click applications and applications via other social media channels, such as an application via WhatsApp, are becoming increasingly popular in times of digitalisation. It is becoming increasingly important for companies that application processes are quick, uncomplicated and, above all, effective. Especially in sectors with relatively simple job profiles, such as gastronomy or retail, a quick and easy application process is essential.
It also makes it easier to reach Generation Z, which is very much into mobility and social media. Almost 90% of members of Generations Y and Z use WhatsApp either to post themselves or to consume content. Companies often want to create a contact opportunity here because for employers this fast medium means enormous opportunities in the recruiting field.
In order to offer another modern application option, rexx systems has integrated the "Apply via WhatsApp" function in the rexx applicant management system.
Advantages of the WhatsApp application
How can WhatsApp be used effectively in HR? We show you the advantages of using it in practice and give you an outlook on possible future features in the module.
5-minute application via WhatsApp
A chatbot proves to be extremely useful here. Interested applicants can easily apply via WhatsApp by calling up the specified channel in the job advertisement. Instead of time-consuming submission of their documents, the chatbot asks them a series of questions.
Currently, a fixed set of questions is created in the rexx application: In future, however, it will also be possible to edit the number of questions and the questions themselves.
The module "Apply via WhatsApp" offers many other potential possibilities. rexx systems is constantly developing the module further. Some possible scenarios for the future could be:
Direct communication between applicants and HR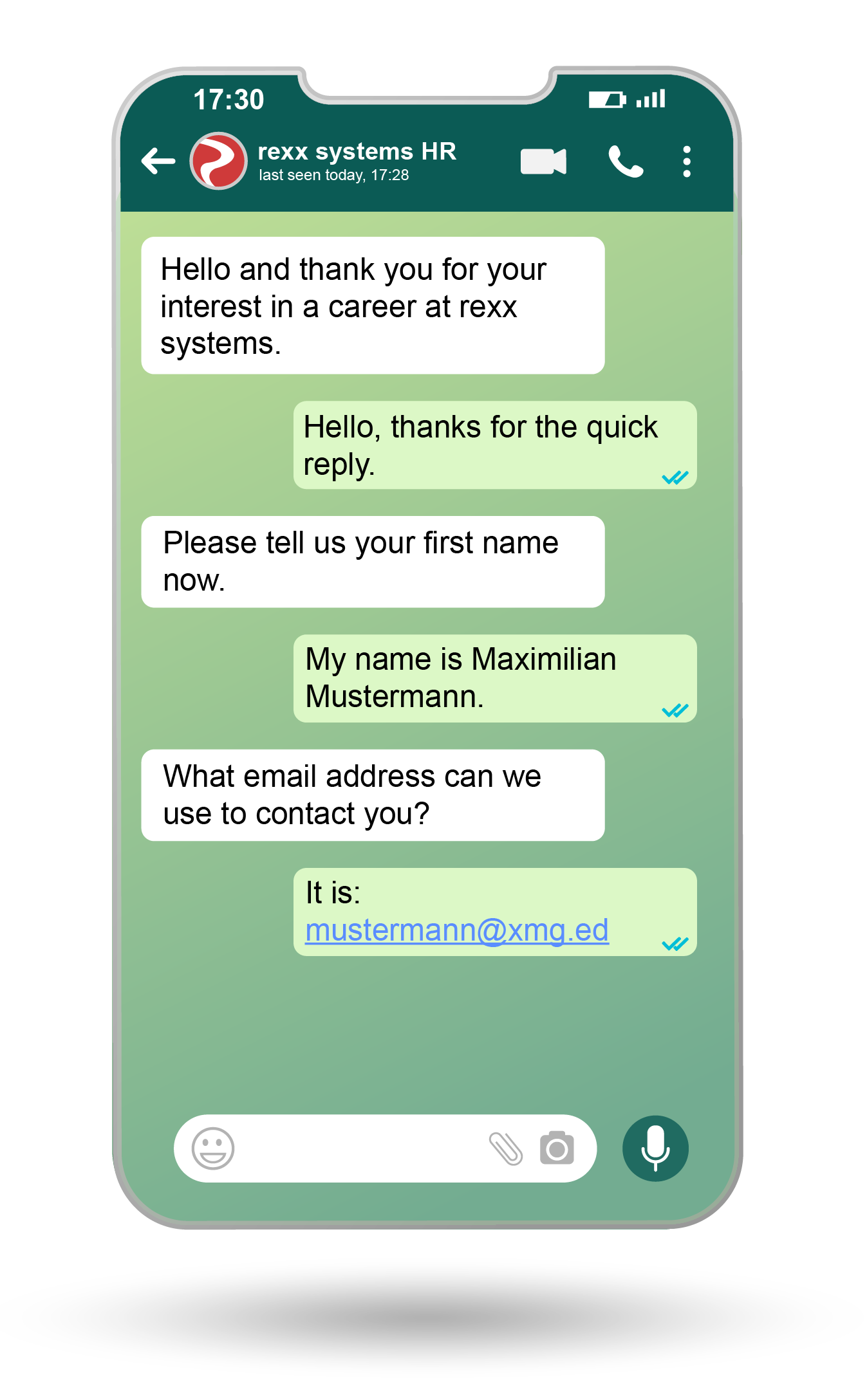 Via WhatsApp, the exchange is particularly advantageous. Calls during working hours can be inconvenient, and emails often go unanswered for days. This often makes it difficult to arrange appointments. With WhatsApp, on the other hand, candidates are easily accessible for the HR department. Short queries can be dealt with unbureaucratically and quickly. Long waits are a thing of the past. The direct contact between HR and applicants offers both sides a high level of comfort.
In addition, in future, communication with applicants via WhatsApp will also be available in the rexx WhatsApp module after applications have been submitted.
Video applications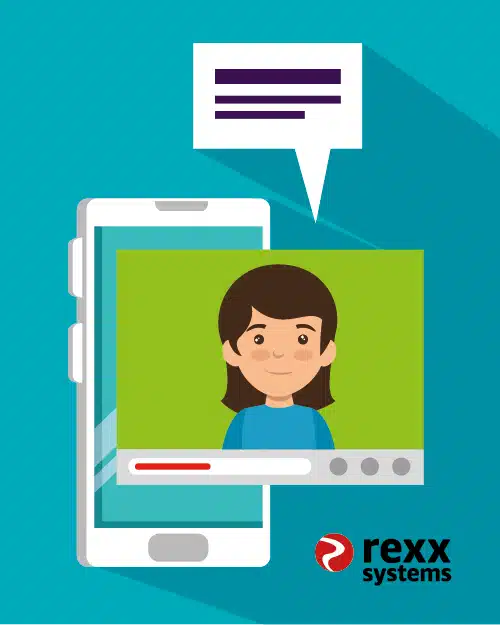 In some professional fields, creativity and the presentation of new ideas are more important than the hard facts on a CV. A video application offers the ideal format here to present such skills. Application videos can be easily recorded via WhatsApp and sent to the employer as part of the rexx WhatsApp application.
The rexx Recruitment is expected to provide special data fields for the optimal presentation of application videos from Q4 2023. Read here also about the rexx support for video interviews.
WhatsApp: What about data protection?
The use of WhatsApp in recruiting raises questions about data protection, as a lot of personal data is transmitted.
However, if WhatsApp is not used directly, but via the WhatsApp Business API, as is the case with the rexx WhatsApp module, decisive data protection hurdles are overcome. For example, direct access to the company's address book is no longer possible, as the WhatsApp messages are not delivered to a standard smartphone with an address book, but are received directly in our system via the WhatsApp Business API.
In addition, WhatsApp chats are now based on DSGVO-compliant end-to-end encryption, which prevents the unauthorised collection of personal data between the two communication partners. This enables companies to use WhatsApp in a data protection-compliant manner. Basically, an application via WhatsApp is better protected than an e-mail application sent by a candidate, for example, via a foreign e-mail provider.
It is only important that companies that enable the rexx WhatsApp application refer to the WhatsApp terms and conditions in their privacy policy and require applicants to accept these terms and conditions.



Try your new software for WhatsApp applications for free.