Important building blocks for talent management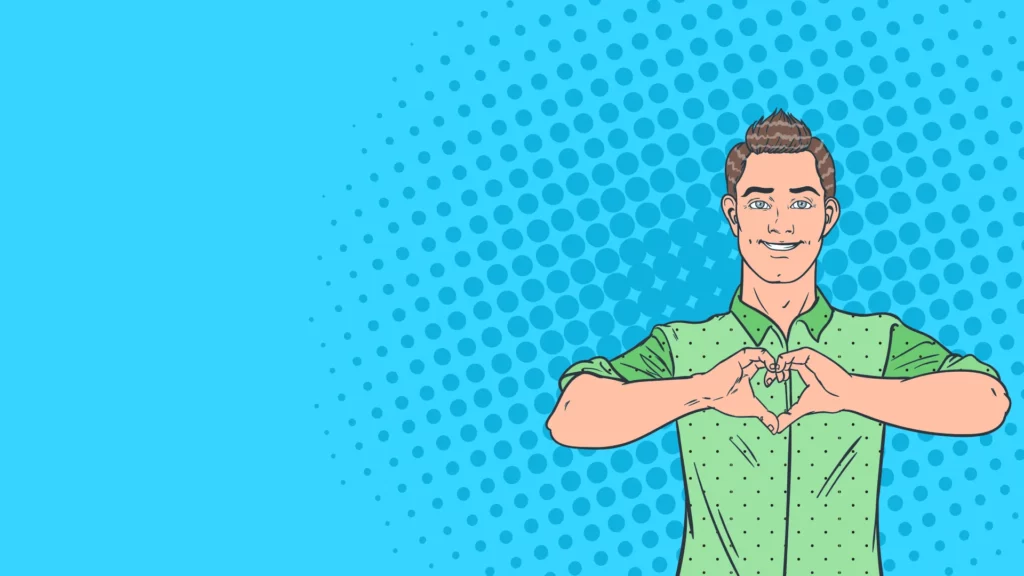 Important building blocks for talent management
Standardized interfaces and bundled expertise ensure that upstream and downstream processes are optimally connected. This also includes payroll accounting.
The rexx HR software offers interfaces to common payroll systems. Different pay types and payments are supported: Monthly salary, hourly wage, daily rate, bonuses, premiums or calculation formulas for annual payments. All relevant pay-related information is displayed in just one system.
Preparatory payroll accounting
Nothing is as sensitive as vacation and salary – there simply cannot be any mistakes. Many companies therefore rely on external service providers such as tax consultants, who in turn depend on complete and correct information. Simply report all payroll-relevant personnel and salary data such as tax class, monthly salary, hourly wages or bonuses to the service provider fully automatically – via Excel export, via API on the key date directly into the payroll system or, quite simply, fully automatically as part of a workflow.
Changes that your staff has made via self-service are automatically included in the billing, such as the number of hours from the time tracking for freelancers or working students. Of course, salary data can also be imported into rexx HR in this way.
The payments for each employee are clearly displayed via rexx digital personnel files – both individual payments and the salary development. The fee history is clearly shown in the development chart. With the search & list engine, reports are conveniently drawn from the payroll data, e. B. about average salaries, the salary development or the total salary costs of a certain group of employees.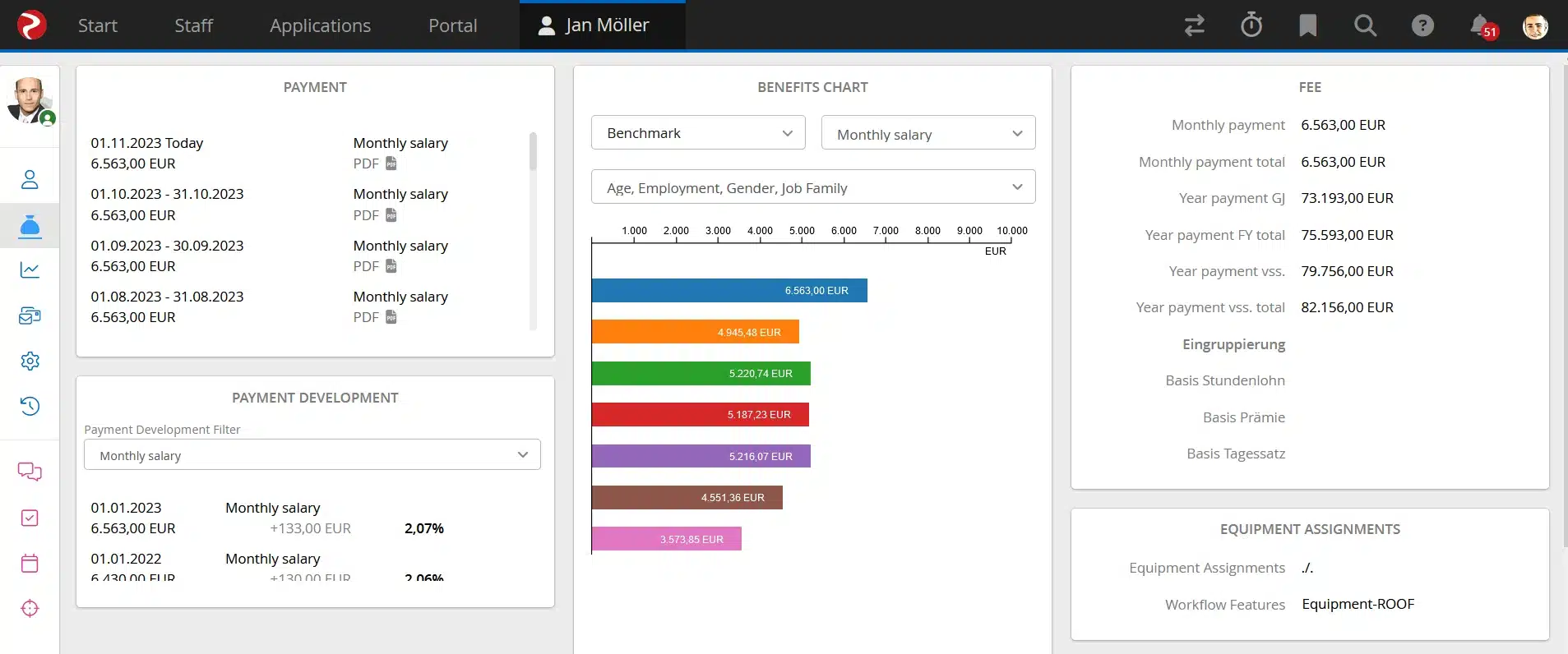 Digital Document Management & Pay slips
Instead of paper-based payslips, salary and other payment statements for each individual employee can be made conveniently available to them as a PDF through their employee portal.

Pay Scales (wage agreements/ collective bargaining agreements)
This module is interesting for companies that need to work with wage agreements or want to compare wages with collective bargaining agreements. rexx HR supports both grouping of positions as well as different groupings/classification of employees to carry out target/ actual comparisons. This could include different pay scales and different regulations around jumps in pay grades.
By updating the central pay scale for a new wage agreement, all remuneration of the employees and positions are automatically calculated. Jumps in pay grade such as biennial increases are also independent of the system. This can be manually controlled at any time such as in order to perform a substantial increase in pay grade, and thereafter to initialize another cycle for automatic/scheduled increases.
Payment round / collective bargaining / Bonus rounds
Many companies regularly conduct internal salary reviews to adjust employee remuneration with their development. This may concern all payments to the employee or even individual payment methods, such as bonuses. rexx HR enables the definition and monitoring of budgets for such processes. Budgets can be automatically applied to all organization units, with different rules, from the top to the bottom of the organization.
New proposals for a salary review are processed through flexible configuration options, and undergo various approval and approval steps, with authorized users able to intervene at any time. The rexx Workflow Engine controls the salary payments and sends reminders so that the tasks are completed by the those responsible at the desired time.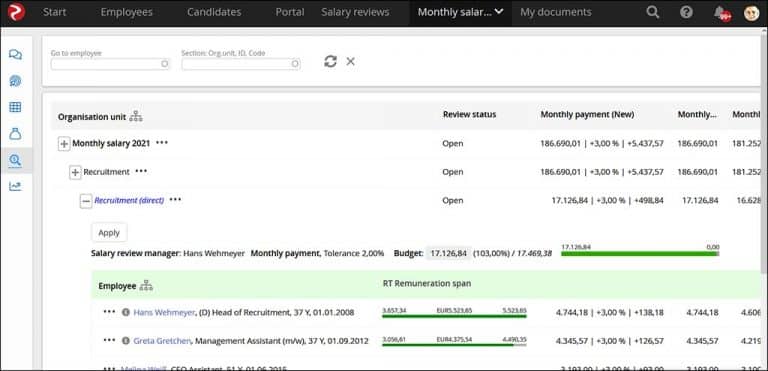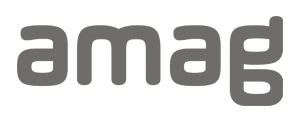 "The challenge lies in the very complex structure of our company. It's really all about achieving greater efficiency in our human resources work. We used to be simply drowning in paper but we now have everything in rexx, which means that everyone has access to it"
Ms Jans, AMAG HR Development Manager.