Organization chart & workforce planning
Manage your workforce easily and effectively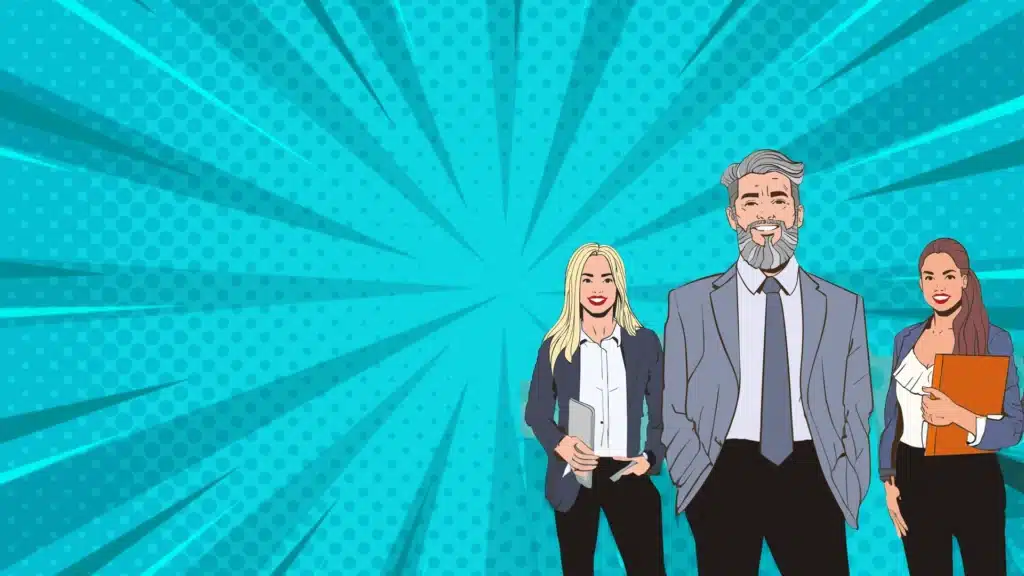 Manage planned positions conveniently
More support for staffing situations
Organization chart: interface for workforce planning
High fluctuation rates in companies and ever faster changing job profiles require efficient ways to manage workforce planning.
Workforce planning as part of the HR software from rexx systems, you can conveniently manage your positions, your job descriptions and your staffing situation and receive support when filling new positions or reorganizing.
You can use the software to document your positions with all the necessary information and ensure a comprehensive representation of the staffing situation.
Assign the type and number of positions to individual units using the integrated org chart.
Easily assign employees to vacant positions using drag 'n drop. rexx position plan also supports partial or double staffing.
REXX SUITE: EVERYTHING AT A GLANCE
Visualize workforce planning
The position plan is not only visualized graphically in the org chart but is also available as a clear list.
The staffing list shows all positions – including the level of staffing and organizational affiliation. Numerous sorting and filter functions provide an overview of unfilled positions or vacancies in a matter of seconds.
The organizational chart can be created with just one click and can be easily printed out or exported as a PDF file – even in excerpts.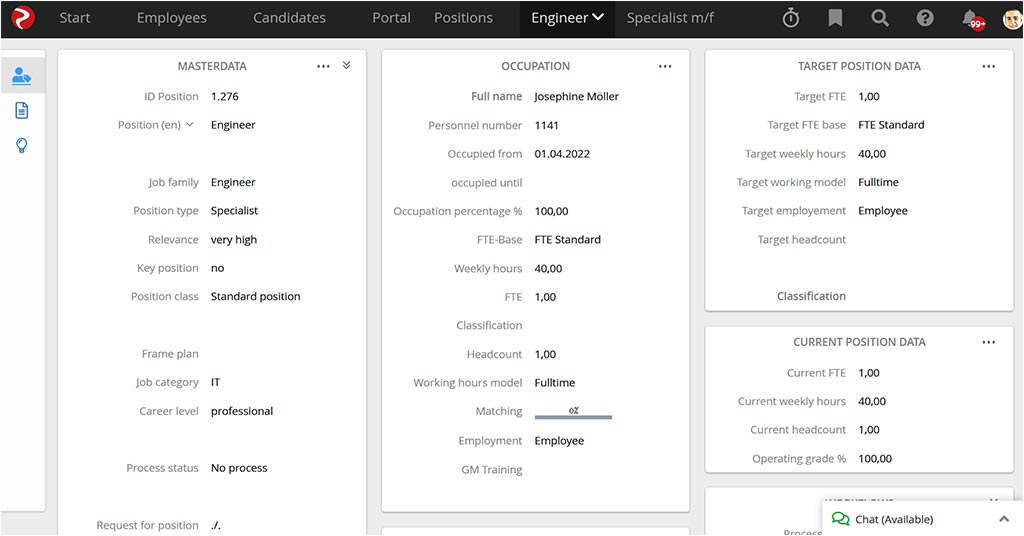 In combination with skill management, you assign one or more skill schemes and target competencies to a position. In this way, you enable a clear comparison between an employee's desired skills and their actual abilities.
Organization chart for workforce planning
Org chart supports any nested and parallel job plans in a highly intuitive interface. When you open the branches, you will find all the details about the job holder, the matching with the requirements profile, the time of filling and the option to advertise this position, e.g. via rexx recruiting.
You can quickly and easily create new organizational units, define hierarchy levels, assign the staff and management units, carry out transfers and edit the position plan.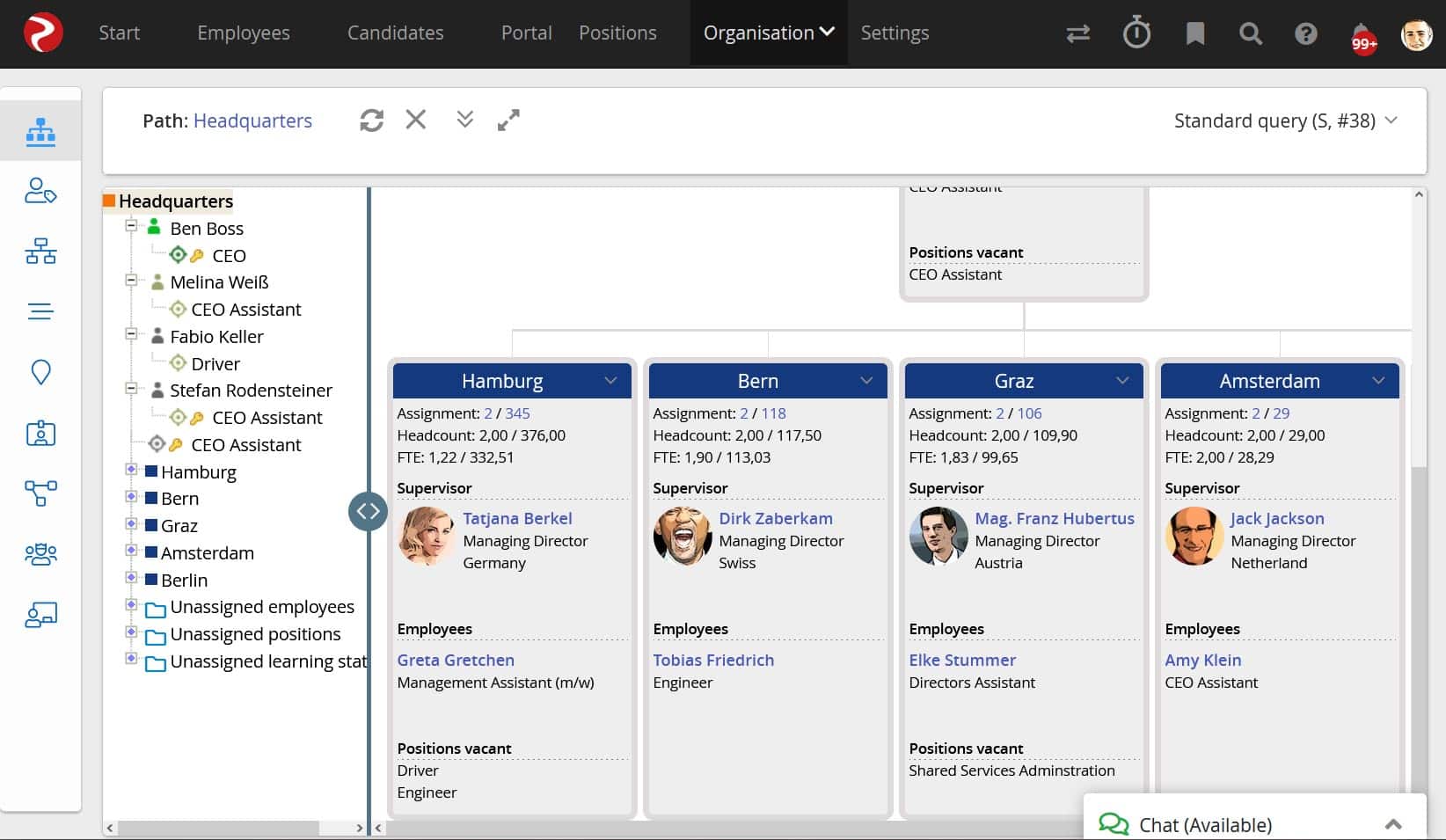 Transfers, promotions and other organizational changes are automatically documented in the relevant employee's digital file in Development chart.
You can use the employee portal to enable managers or employees to view the respective organizational charts or position plans via self-service.
Present workforce planning in a variety of ways
The "My Team" display offers a variety of viewing options. You will find all information about the vacancies there. The intuitive navigation with extensive filters and a zoom function from the overall picture down to the smallest detail ensures a precise overview of the positions. All information about jobs, vacancies and hierarchies are clearly displayed in the org chart.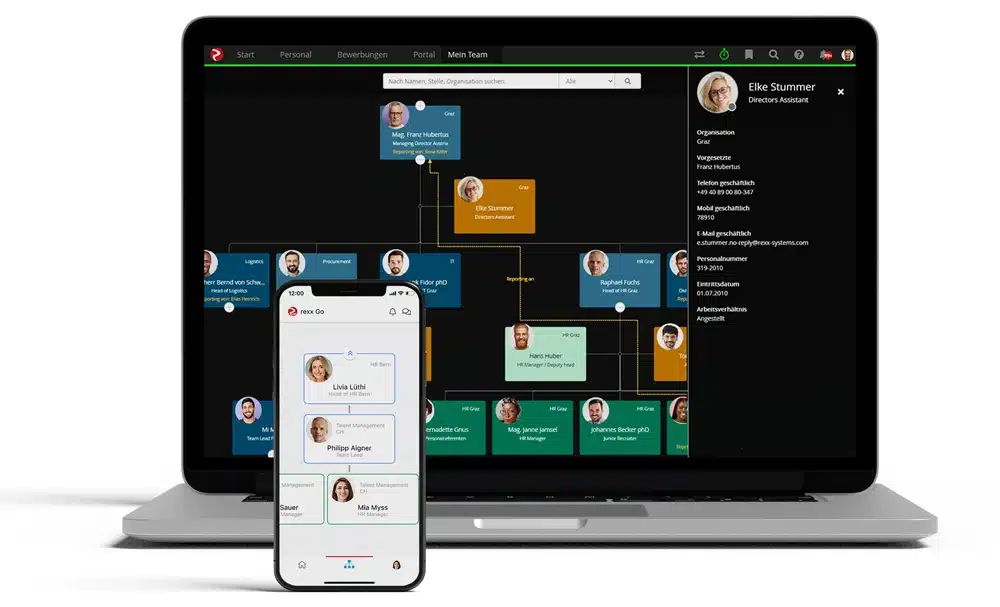 Employees can view the organizational charts at any time, both in the portal and mobile in the rexx Go app. All important data for each person is available with one click.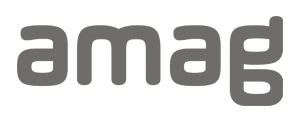 "The challenge lies in the very complex structure of our company. It's really all about achieving greater efficiency in our human resources work. We used to be simply drowning in paper but we now have everything in rexx, which means that everyone has access to it"
Ms Jans, AMAG HR Development Manager.



Test your new workforce planning & org chart software now - for free!