There is no better way to fill vacancies. Cost-efficient recruitment, peer grouping and employer branding!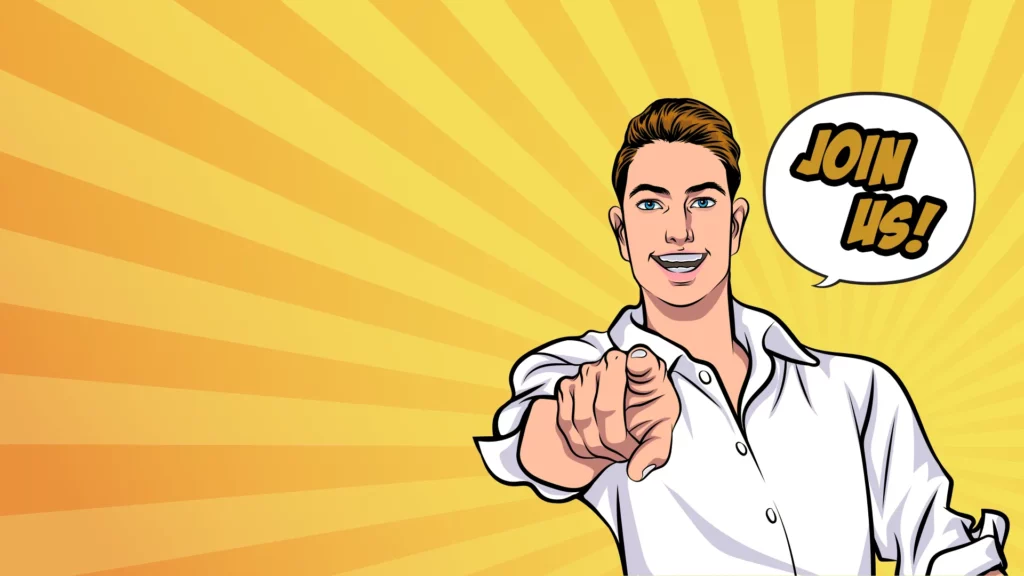 Employees recommend employees
There is no better way to fill vacancies. Cost-efficient recruitment, peer grouping and employer branding!
With rexx's referral management software, you can turn your employees into brand ambassadors and recruiters.
Because your people know who suits them and who can achieve something. Significantly increase the success of employee recommendations!
rexx recommendation management is part of the rexx applicant management software and is connected to our employee self-service portal so that data can be easily transferred
With our referral management software, your employees can quickly and effectively share job advertisements that you publish in the rexx Employee Self Service Portal with their personal network via email or on social media. It's so easy that you'll probably want to use this feature every day.
This results in viral effects, so that you can also reach potential (often excellent potential) applicants who are not actively looking for a job. At the same time, the referrals contribute to sustainable, positive employer branding for your company.
The rexx referral management and the rexx applicant management software enable integrated management of your referrals and applicant management, including extensive analyses. Gamification tools also help you evaluate and reward your employees' recruiting recommendations.
In classic, non-software-based referral programs, no more than 5% of positions are filled through referrals. With rexx referral management, new jobs appear immediately in the Enterprise Social Network of the rexx employee portal – and everyone sees it. The proportion of positions filled through employee referrals multiplies.
Referral Software
Try it now for free!
Activate your employees' networks with referral software
Encouraging your people to share and recommend job postings will dramatically increase the reach of your jobs at almost no cost. Through the spread in social networks and viral effects, potential candidates who are not actively looking for a job, but whose interest is now aroused by the personal recommendation, become aware of your job offers.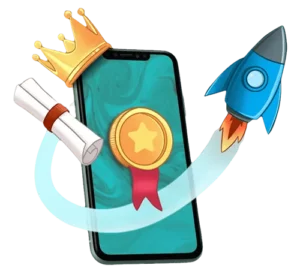 Reward your employees' activities with incentives to increase motivation. The integrated account system of rexx recommendation management supports you in this.
By the way, the activities don't always have to be accompanied by real rewards.
Through so-called gamification elements (e.g. public ranking list of top scorers) or digital calls to action, you can get your people excited about participating.
Every time you distribute your job offers, you strengthen your brand and especially your brand as an employer – i.e. classic employer branding.
Because when employees advertise for positions at their company, they are convinced of their employer – this has an absolutely convincing effect on candidates who know the recommender personally through social networks.
Employee referrals – employees recruit employees
Excellent employees often come to companies through referrals from other employees. The so-called referral management is now by far the most important tool for successful recruiting – with a very high hit rate and reliability at average lower costs.
With rexx referral management, you can increase the participation of your employees in the search for suitable applicants for your company many times over compared to classic, non-digitally supported programs.
In the "Recruiting Trends" – an annual study conducted by the Staufenbiel Institute and the management consultancy Kienbaum – the absolute majority of HR experts surveyed stated that employee acquisition, employee retention and sustainable employer branding were high on their list of relevant topics.
With digital rexx recommendation management, you can strengthen your company's position in each of these dimensions.
Save money through employee referrals
Companies also save money through employee referrals. "Normal" recruitment processes are generally complex and require time and attention for many unknown applicants who have to be retained, supervised and qualified at the same time in the application process – with uncertain prospects of success. The total costs for recruiting a new employee can quickly add up to tens of thousands of euros, depending on the position.
Studies indicate that employee referrals are by far the most successful recruiting source. Employees recruited in this way come to the company after a relatively short application process, work particularly hard, and later often work as recommenders themselves. Personal referrals also increase the chance that the candidates are the best fit for their new position and the company.
Companies should primarily motivate their best employees to make recommendations. Experience in companies shows again and again that top people also bring excellent new employees into the company.
However, regardless of whether the referral leads to a new hire, every referrer should receive positive feedback.
Appreciation is one of the most important prerequisites for sustainable employee loyalty – and every satisfied employee saves the recruiting budget.
Referral Software
Try it now for free!
Are bonuses a must for employee referrals?
Rewards and incentives are an integral part of HR departments' recommendation management and definitely make sense.
It is questionable, however, whether the so-called "bounty" is the only possibility for a meaningful reward.

Many companies encourage their employees to actively look for suitable candidates for vacancies within their network. They offer bonuses for successfully filling vacancies, which today can easily exceed the €1,000 mark.
However, the companies are not always successful. Employers are attractive to their employees and applicants not only because of their financial performance, but above all because of their lived ethical values such as transparency, authenticity and an appreciative management culture. These are part of the core of attractive employer brands (which are often recommended).
If they are not conveyed credibly, it is very likely that positive referrals from your own employees will not be received despite high financial rewards.
In addition, financial rewards can also lead to a loss of trust between the employee and his network partner, who may refrain from applying if he finds out that money was paid for the recommendation.
Of course, there is nothing wrong with a reward or incentive after a successful recommendation. Above all, these should express appreciation for the referrer. It doesn't necessarily have to be a financial bonus.
Other incentives – such as a wellness voucher or additional vacation days – often have a more motivating effect than money and express personal recognition.
Some companies practice their referral marketing for recruiting as a public challenge in which the best hobby recruiters can count on exciting incentives.
Frequently asked questions about referral management
Referral marketing is a marketing tool that aims to attract new customers through personal referrals and "word of mouth".
The prerequisite for successful referral marketing is that a customer is satisfied with the company's offering. Referral marketing is therefore closely linked to sustainable existing customer care and corresponding loyalty management.
Referrals also play an important role in online marketing today. For example, product reviews on the provider's website, in social media or on online review portals are a variant of referral marketing.
Not only a company's customers, but also other market participants – such as network partners or employees – can be considered as recommenders. It is important that the referrers be honestly convinced of the performance of a provider and that their positive recommendation is based on their own expertise and experience.

Positive word of mouth creates trust. Therefore, it attracts new customers and also new employees.
Employee referrals have long been an established tool in personnel marketing. Demographic change and the "battle for talent" have increased the importance of positive word of mouth in recruiting.
Employees who recruit new employees act as ambassadors of the employer brand and thus contribute to successful employer branding.
Referrer from our own ranks appear in their networks as influencers and positive opinion makers.
How successful individual referrals or a referral marketing campaign are in recruiting can be determined using various key figures:
How high are the applicant appointment rates, the "completion rates" and the costs for new hires compared to other recruiting tools?


How long does it take until the employment contract is signed with the new employee after an employee referral?


How long do these employees stay with the company? How many of them successfully complete their probationary period? What is the fluctuation rate in this group of employees?


HR managers are also interested in information about the likelihood that recommended employees will later become recommenders themselves, which departments and teams recommend new employees, with what frequency and with what results, and which positions are the focus of employee recommendations.
Corresponding analyzes enable the assessment of the quality of employee recommendations, the quality of applicants and the definition of success patterns in recommendation management and recruiting.



Test your new referral management software now for free