Plan, control & monitor education and learning progress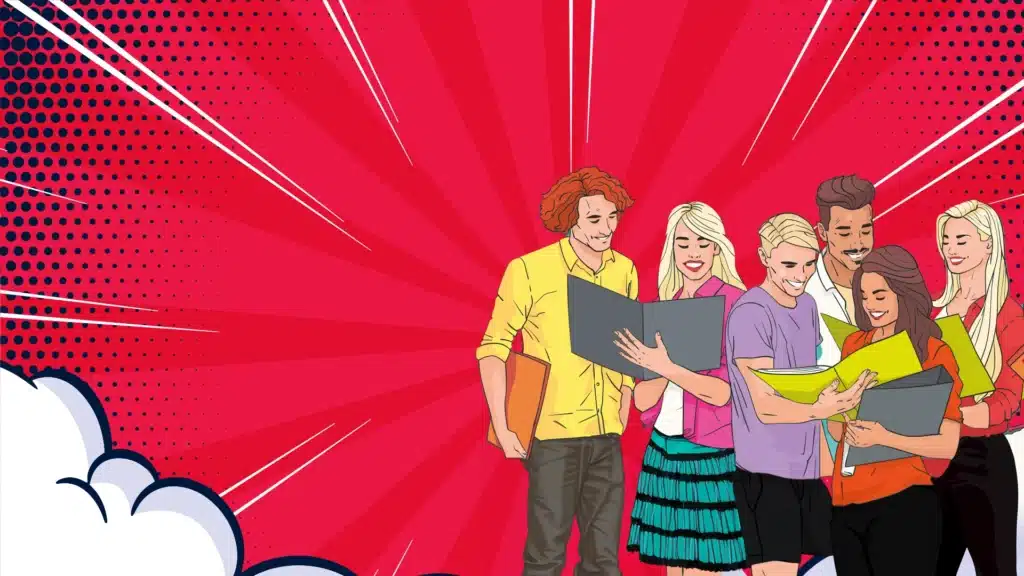 Plan, control & monitor education and learning progress
rexx Training Management​
Use intelligent software to plan and manage the training of your apprentices as well as learning paths for dual students and trainees or internal talent programmes. Our digital tools guarantee smooth processes and convenient handling for trainers and trainees. Also available as an app!
The digital training management from rexx is offered as a stand-alone solution, but can also be combined very well with other modules of the rexx software. Templates are available for over 500 training occupations and additional training programmes in Germany. The database for trainee management is constantly being expanded and updated.
A quick overview:
Use via browser / desktop and additionally via app for smartphone & tablet
Automatic transfer of learning objectives with individual customisation options
Digital learning path planning
Visualisation of learning objectives and learning progress
Assessment functions
Digital report booklet with text modules
Electronic signature – also for parents
Integrated chat for trainees, students and trainers
Grade and certificate management
Communication with vocational school, university, parents, teachers, etc.
Optional video support / media centre
Optional e-learning for company learning content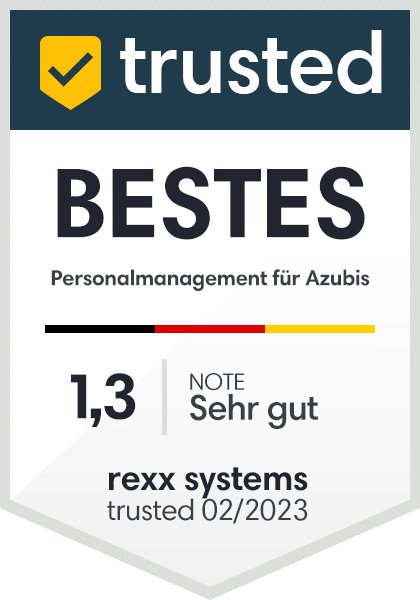 Honoured: The software comparison and evaluation portal trusted recommends rexx systems training management as the best personnel management for trainees with a score of 1.3 (very good).
Where can you learn what? Planning!
The organisational chart stores which organisational unit imparts which skills or learning objectives for the respective training and to what extent.
Using the tried-and-tested matching algorithm, the system aligns trainees' learning objectives with the learning stations/learning capacities in the departments. This means that trainers receive extensive automated planning suggestions for their trainees with the required level of detail.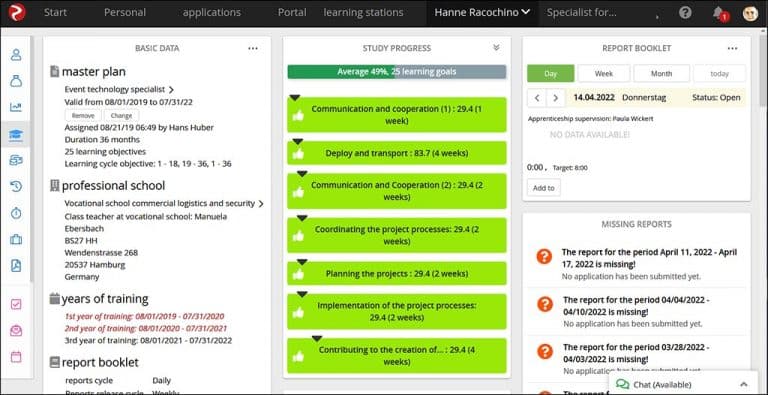 Trainees' learning progress and learning content is automatically determined over the period of time spent working at the learning station, taking absences into account for example. The learning progress for each learning objective or learning objective group can be manually adjusted at any time.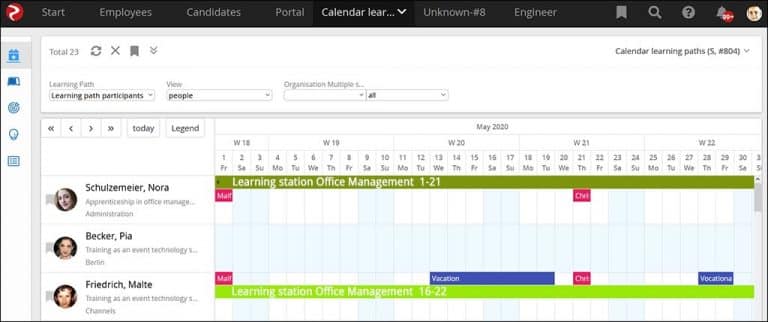 Report books – with a reminder function for everyone involved – can easily be filled out online and digitally from anywhere. They can be easily stored online and can therefore be viewed at any time by trainees and trainers. Writing and managing report books has never been so easy.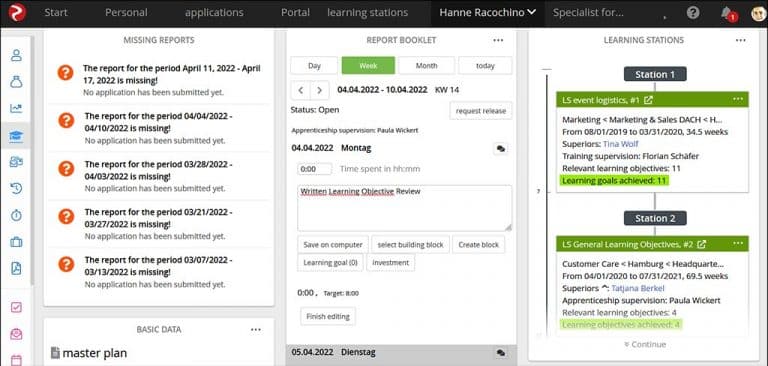 FAQ - rexx training management software