rexx systems is the leading software provider in the areas of human resources, recruiting and talent management.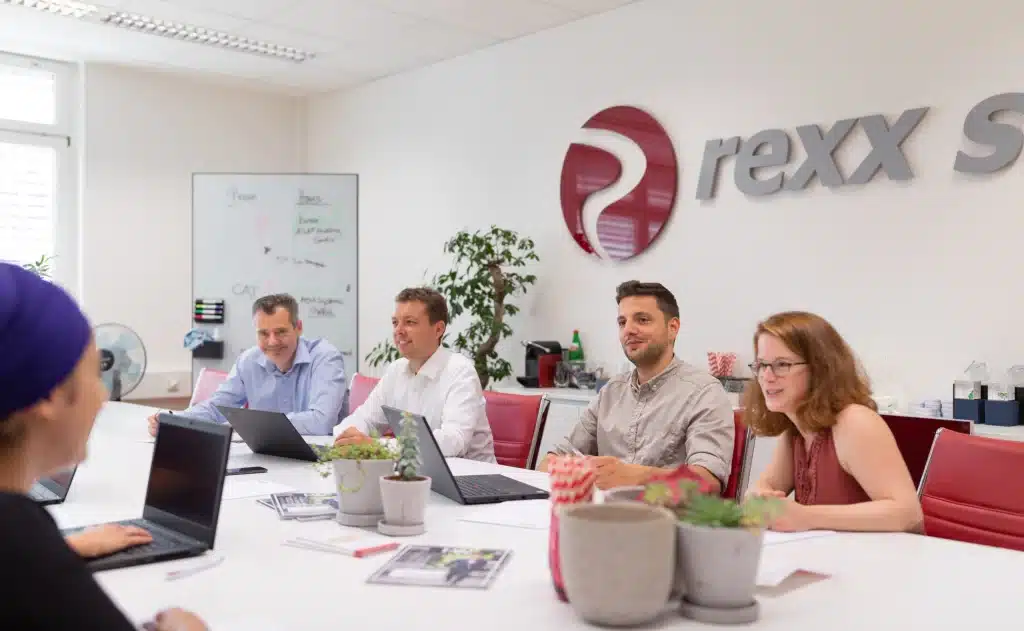 rexx systems is the leading software provider in the areas of human resources, recruiting and talent management.
rexx systems - The company
rexx systems stands for user-friendly, highly scalable software for customers of any size and in any sector. It is used in more than 20 countries and in all common languages.
The software solutions in the areas of applicant management, talent management and human resources impress with their outstanding increase in efficiency and reliable technology. With its workflows and networking, the rexx Suite ensures optimal support and cooperation between the HR department, managers and employees – whether they carry out regular activities or support complex and individual processes.
rexx systems sees itself as a holistic solution provider – from consulting to implementation and operation. Many of our customers trust our "cloud" offer, in which the rexx software is operated for you in our highly secure data center. But of course we also support the classic in-house operation (so-called "on premise") on your own servers.
With its subsidiary HRexcellent, rexx systems offers comprehensive and flexible project management services. A successful digitalisation project requires not only the best possible technology, but also the necessary resources and know-how and, last but not least, professional support for the change process and cultural change. HRexcellent therefore also offers interim project management – either itself or through authorised partners. As an extension of your team for temporary support in the implementation and set-up of the HR software.
rexxact is part of the rexx group and develops and supports specialized systems for customer management and eBusiness.
Independence & constancy "made in Germany"
rexx systems is fully self-financed and has been completely independent since it was founded in 2000. The company is privately owned by the founder and managing partner Norbert Rautenberg. 
The software development takes place exclusively in Germany by highly qualified developers and engineers.
rexx systems has received various prizes for the software and economic success, including the Deloitte Fast 50 Award for one of the 50 fastest growing technology companies.
rexx systems is certified according to ISO 27001.
rexx systems International
In Switzerland and Austria, rexx branches offer qualified sales advice and project support through local offices with experienced sales managers and consultants for project support.
In other countries, teams with international experience support customers. Customer care is provided either in English, German, the corporate language or in the respective local language.
Download rexx systems logos