The powerful app for your employee self-service portal
The powerful app for your employee self-service portal
Mobility is essential these days. With the rexx Go app, rexx systems has developed an intuitive app for the most important self-service functions of your rexx suite. In addition, rexx Go offers direct access to all functions of the rexx Suite, so that full access to the entire application is possible.
Experience a new standard of mobile HR apps! All functions of the self-service portal of the rexx Suite are combined here in an innovative interface. The powerful tool for your employees!
Whether in the office, at home or on the go: You always have the entire range of services of the portal with you on your mobile device and can access the content at any time. Take advantage of the opportunity to carry out all tasks conveniently and intuitively on the go.
In order to be able to use the full scope of the rexx Go app, you need the "App connector" module, which is subject to a fee.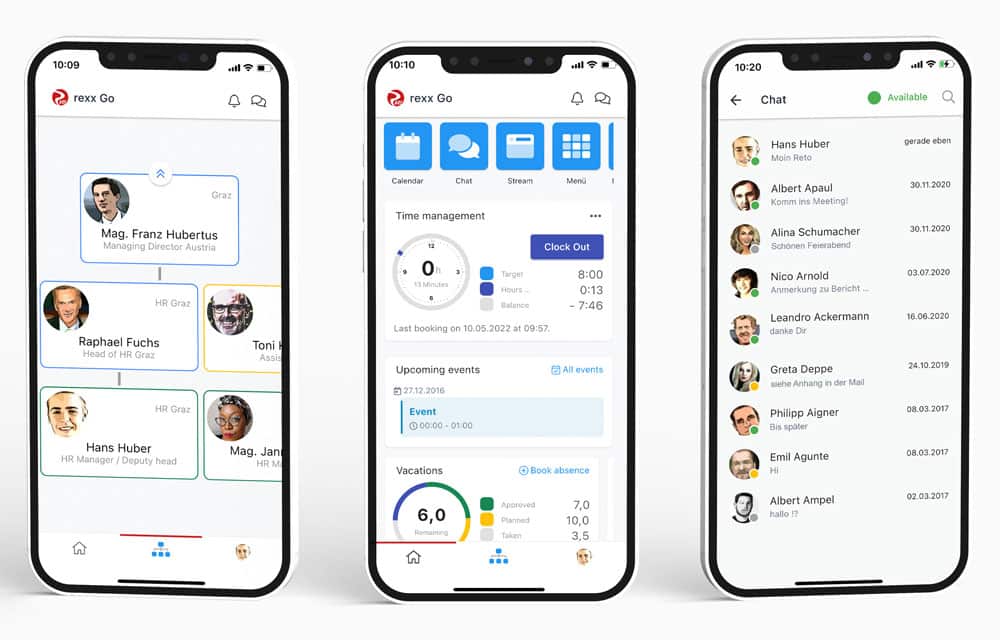 The rexx Go app has its own start page with the most important functions for your employees:
Direct overview of the absence balances with a direct link to the application function, including special postings and project time recording.
Complete overview of the hourly balance including the time clock function.
All upcoming calendar appointments are clearly visible at a glance.
The start page of the app can be configured using drag & drop, so that each user can set up the most important modules individually. Managers can intuitively approve simple requests via "quick approval". The global search and quick access to individual menu items through the tiles in the upper area make handling easier.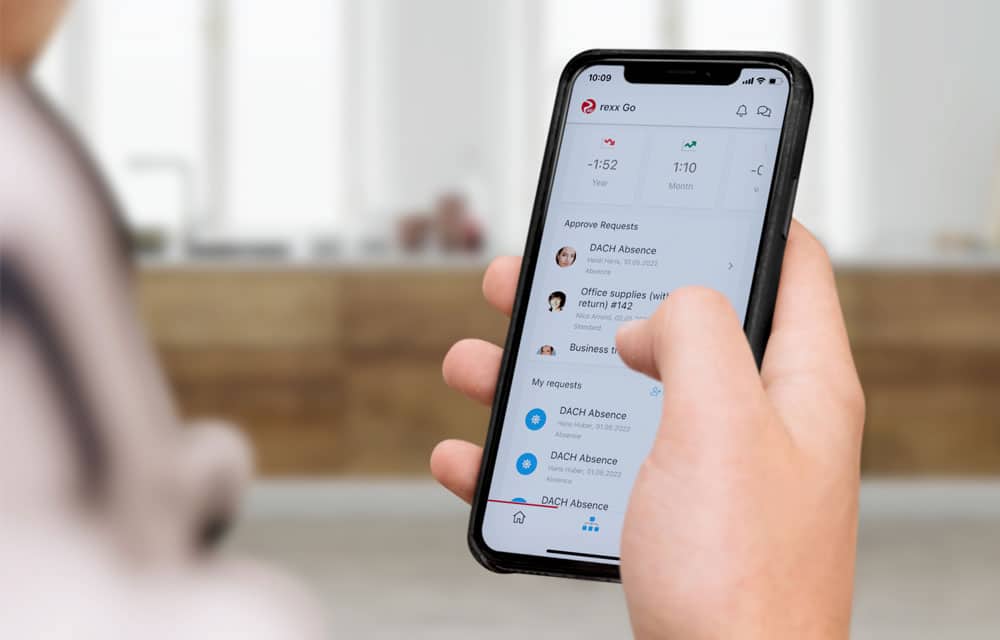 Users can access the app by scanning a QR code once in the rexx Suite portal. It is automatically synchronized with the employee's profile and all data is immediately available.
rexx Go supports the convenient option of the respective mobile operating systems: Fingerprint and/or Facedetect for authentication are easily possible. The cumbersome login via username/password is a thing of the past!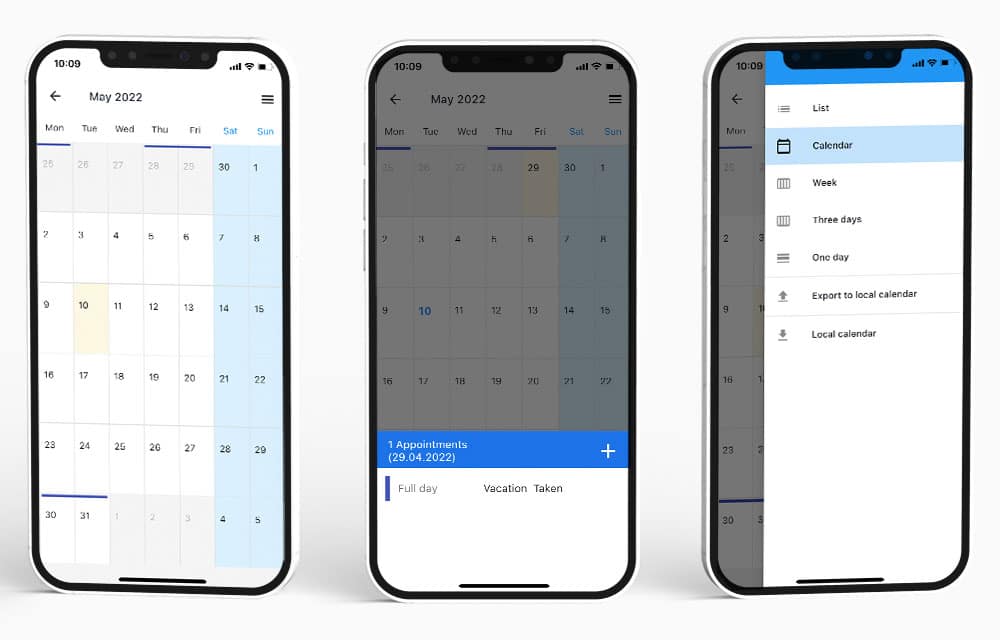 Push notifications and calendar
Whether new posts in the portal stream or chat messages: With the option of receiving push messages, all employees are kept up to date at all times and are informed immediately.
The calendar function also offers maximum convenience: It doesn't matter whether it's an iPhone or Android – appointments can be imported with just a few clicks. You and your staff always have an overview of everything that is pending.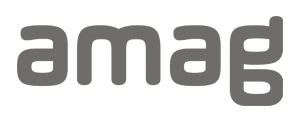 AMAG increases the efficiency of their human resources work with rexx
Ms Jans, AMAG HR Development Manager.