Web-based training – for uncomplicated further education!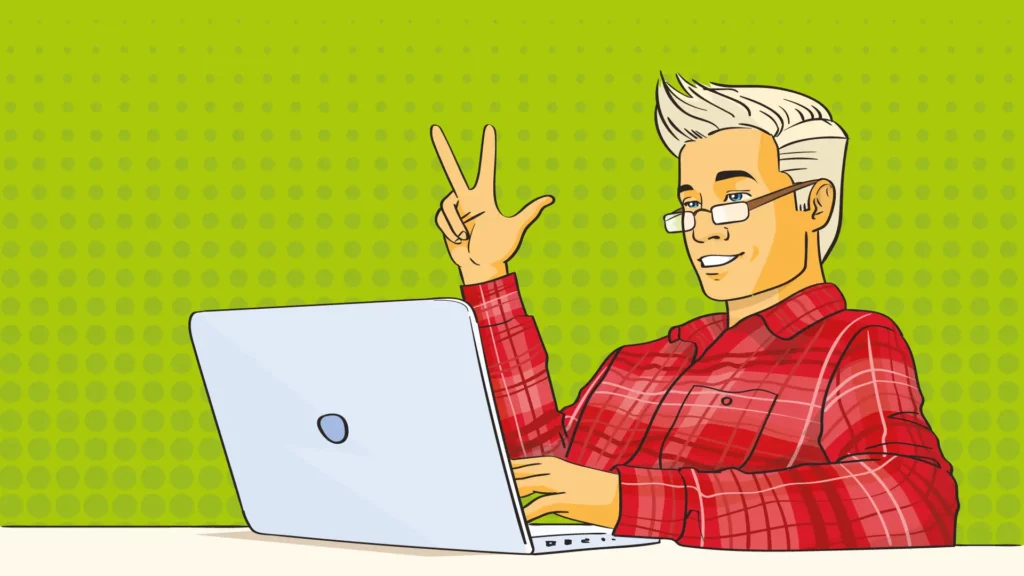 Web-based training – for uncomplicated further education!
Future and already present day learning is digital, saving time, money and above all, bringing efficiency.
Continued education and training is essential to many companies to keep or to build their competitive edge. However, attending seminars is not always appropriate, for example when staff need to be trained across several locations or departments, or when it is simply a matter of minimizing the costs of further education and training.
E-learning offers the greatest possible flexibility. In contrast to classical seminars, users can design e-training individually in terms of time and location and, if necessary, also repeat as needed.
E-learning is closely linked to rexx Seminar Management respectively learning management guaranteeing smooth workflows and data exchange from registration to certificate issuance.
rexx E-learning supports the Xapi standard, i.e. TinCan and CMI5 (which is preferably recommended). Therefore, Xapi-compatible courses and tests are adopted effortlessly.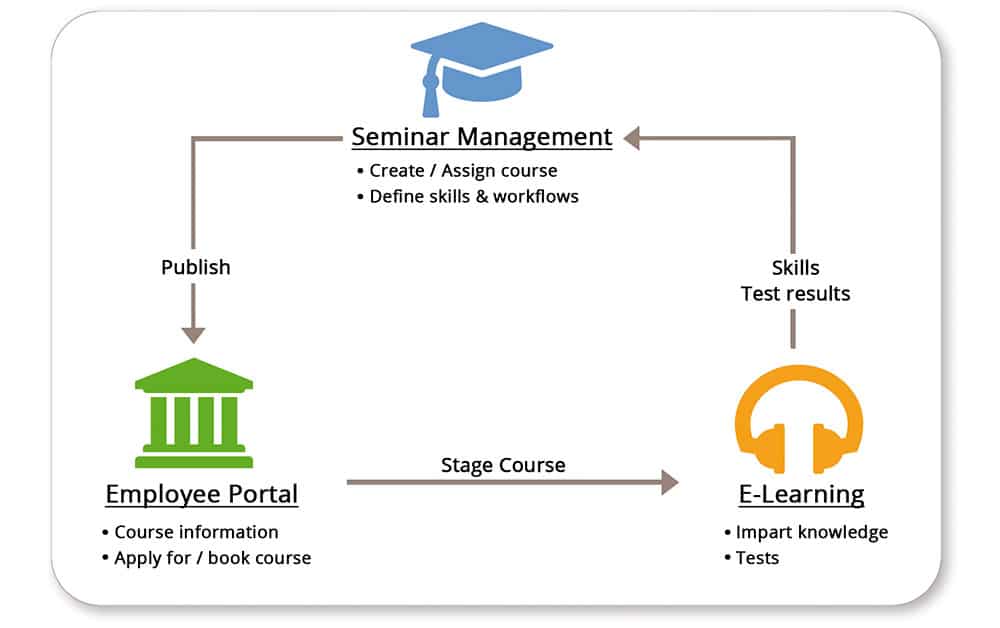 With the rexx E-Learning software you complement your existing training offers, enable the implementation of modern blended learning concepts and ensure effective and sustainable further training including impact control.
E-learning system - multiple design possibilities
The e-learning software supports all types of media: from simple HTML to HTML5 and audio and video formats. Existing course and learning materials (PDF, Powerpoints, Office formats, etc.) can be easily converted into Xapi format and stored as a course template using external additional tools.
Any test procedure can be integrated – whether directly applied to the respective lessons or as a general test after completion of the educational unit.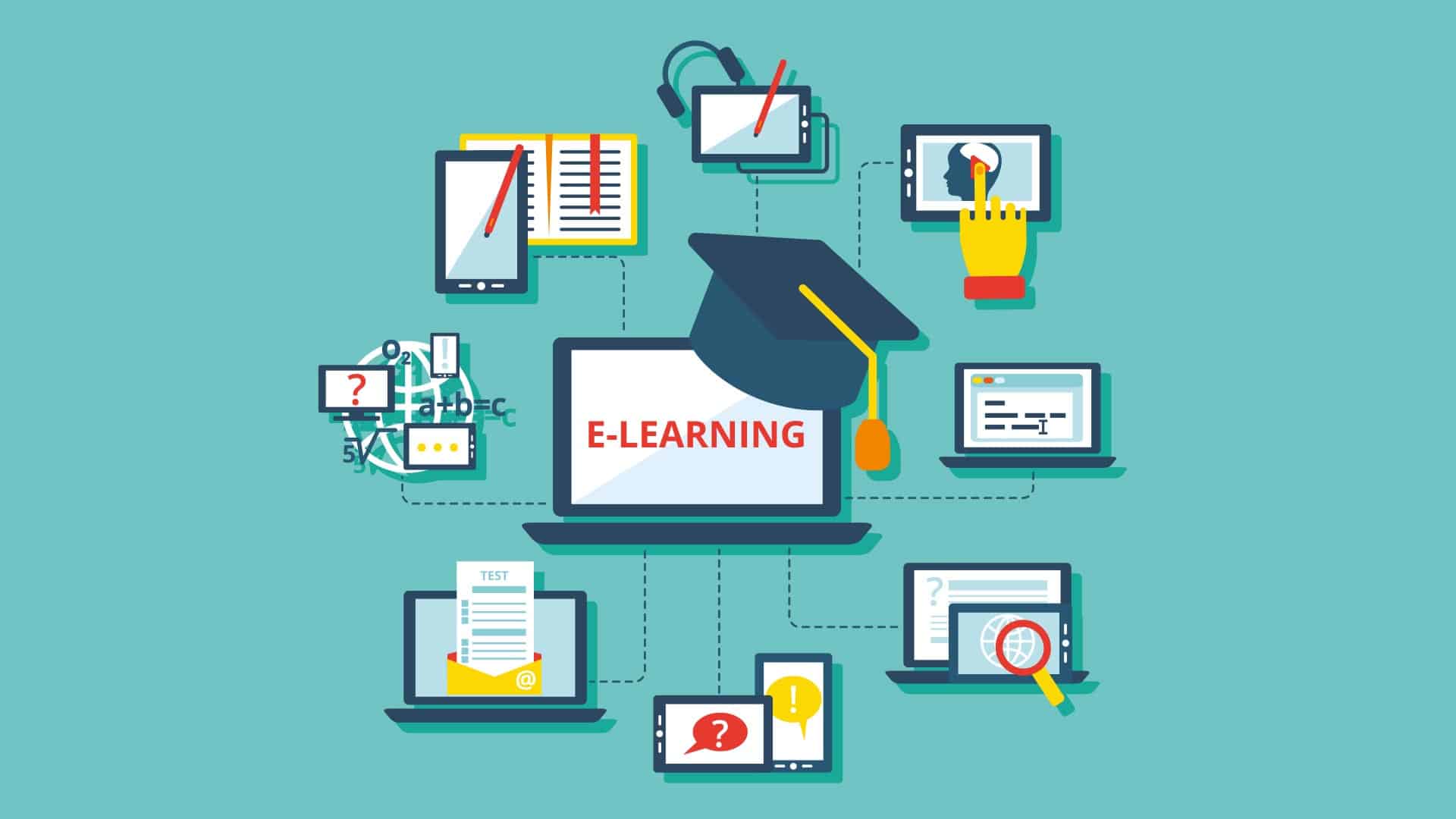 E-learning with certificates and evaluation
The e-learning generates the necessary data to easily provide certificates for the successful participants of a course.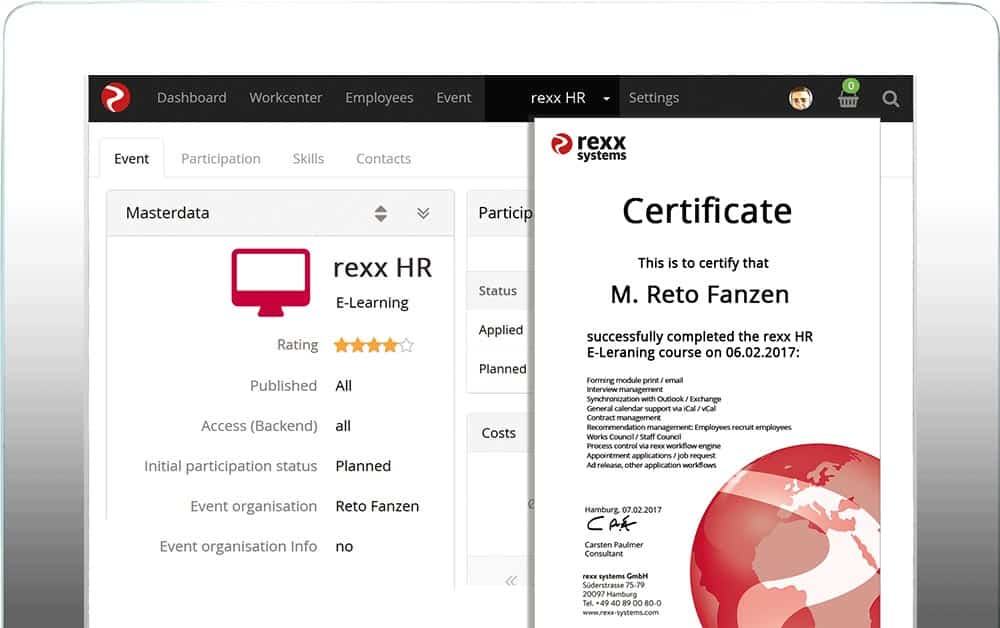 Through integration with rexx learning management, powerful and freely configurable feedback surveys and evaluation functions are available that provide a comprehensive picture of the acceptance and quality of a course.
E-learning system with test results and expertise
E-learning provides complete transparency and documentation – for example, in order to meet compliance measures or management's quality assurance requirements.
After the successful completion of an e-training unit, the expertise of the participants is updated and deadlines for predefined refresher courses or regular are reissued.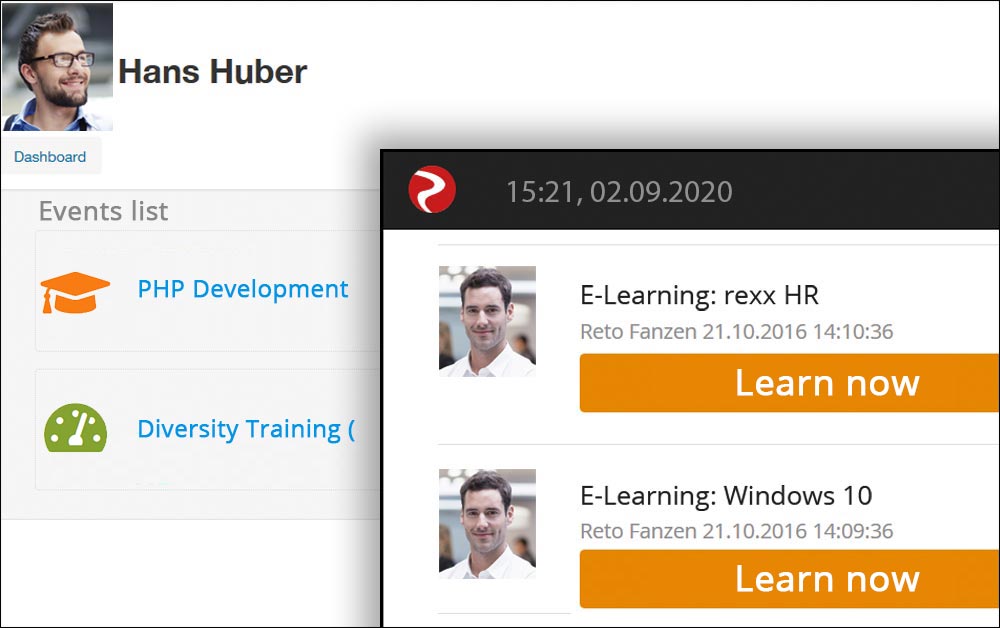 Software for e-Learning - Affordable web training for your company
Further training for employees is becoming increasingly important in companies. Of course, employee development has always been important – but in addition to the classic further training topics, there are still entirely new learning needs.
Above all, the requirements of digital change, the disruptive changes of digital transformation, result in the need for permanent training and constantly updated or updatable training on a broad basis.
The e-learning software from rexx systems supports efficient training as well as the planning and management of your personnel development.
Just a few years ago, targeted employee development was considered a topic that was particularly relevant for aspiring, junior or senior managers. Meanwhile, the requirements for further training in the company have changed significantly; under the conditions of digital change, permanent training is mandatory for almost all employees.

Powerful e-learning software contributes significantly to the efficient planning and implementation of employee training and personnel development measures.
rexx systems offers an integrated software solution for this.
E-learning with rexx systems
Our e-learning software is a component of the rexx Suite, which covers all requirements resulting from efficient personnel management.
The program has interfaces to the rexx learning management system and the rexx talent management software, so that HR managers and HR developers work on a common platform and within the framework of integrated workflows.
The rexx e-learning software enables:
Creating seminars and assigning courses to employees.
Informing employees about courses offered and applying for or booking them via the employee portal.
The implementation of the course using e-learning methods.
The evaluation of test results and the competency assessment of the course participants.


Based on the Xapi standard (Xapi is the generic term for the e-learning formats TinCan and CMI5, which we preferably recommend), the program supports all media formats (HTML, HTML5, audio and video formats). Existing documents can easily be stored as course templates.
By linking our e-learning software to the rexx talent management software, individual training and development planning is possible for each individual employee.
You can use the integrated seminar management software to carry out surveys, evaluations and analyzes among the course participants, which provide a comprehensive picture of the quality and acceptance of the e-learning offers and thus your digitally supported employee development.
The different facets of a software for e-learning
Education experts differentiate e-learning from other forms of learning by describing various facets of digital learning. The key factors here are interactivity, multicodality, multimedia and multimodality:
Through interactive, digital media, learners and teachers gain the opportunity to implement various intervention and control options. Depending on the medium and structure of a digital course, a small degree of interactivity is possible, but also complete presentations including feedback and discussion are possible as the highest form of interactivity.


Multicodality refers to the possibility of specifically encoding information in different media. In the digital area, this includes, for example, multimedia applications, animations or simulations/virtual experiments.


Multimedia includes the various media (books, videos, computers, digital scripts, audio and e-books, online seminars or e-lectures/online lectures, etc.) that are used to impart knowledge.


Multimodality describes the different ways to absorb information through the senses. So far, only visual and auditory sensory impressions have played a role in e-learning – if you will, the new forms of virtual reality and augmented reality will add further modalities to this when they are used for e-learning.
Key factors for successful e-learning
In order for employee training through e-learning to be successful, companies must meet a few basic conditions:
E-learning as in-house further training works especially when the learning content has practical relevance and the transfer of skills for daily work has this.


Learning content should be transferable into practice and offer solutions to real-world problems. This gives the course participants the opportunity not only to act as listeners, but also as problem solvers during the training.


Active support from tutors and coaches is essential for digital employee training. The formation of real or virtual learning teams also supports individual learning success.


Intermediate tests allow you to check your level of knowledge and are an important part of the feedback process.


It is important to develop a didactic concept that precisely meets the requirements and requirements of your own employees and is based on various e-learning methods.
Communication tailored to the target group addresses possible lack of motivation or defensiveness for the learners – modern e-learning modules are also designed in such a way that they often meet the needs and wishes of the learners with an entertaining ("edutainment") or at least with a motivating factor.
Ultimately, e-learning is a component of company change management. Not only human resources management and personnel development, but all managers in the company, including top management, must be behind the introduction of e-learning measures for employee training and integrate them into the corporate culture.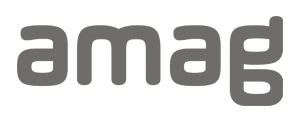 "The challenge lies in the very complex structure of our company. It's really all about achieving greater efficiency in our human resources work. We used to be simply drowning in paper but we now have everything in rexx, which means that everyone has access to it"
Ms Jans, AMAG HR Development Manager.
Instead of e-learning, people are now increasingly talking about online courses or online academies on specific learning topics – including all forms of learning that are based on the time-synchronous or non-time-synchronous use of digital media. These media and (built-in) digital exchange channels can be used to present and distribute learning content or to support communication between course participants and between teachers and learners.
If digital media are used alternately with face-to-face further training phases, for example, this is referred to as hybrid learning or hybrid learning paths or blended learning, in which the various teaching and learning offerings are mixed ("blended").
E-learning is now established in the teaching and learning canon and already has a long history: The first research and development projects for e-learning started in the USA – but also in Germany, for example – in the 1960s and 1970s. The so-called telecolleges also fall into this category, which can be seen as the forerunners of today's e-learning formats.
Almost from the beginning, the developers of the systems also focused on in-company training. The Hertie department store group was one of the first German companies to develop a computer-based training program for its employees in 1978.
With the spread of the Internet and ever faster network connections, e-learning also experienced a strong boom – and a lasting change in its conditions and methods. The focus of the telecolleges and other early virtual educational offerings was on the development of efficient learning management systems.
Today, however, it is primarily about combining modern communication technologies with digital, individualized content that invites you to learn and understand – whenever it is needed.
"Stock-up learning" that is then forgotten is now a thing of the past – learning the "nuggets" that are actually required when the need arises is now the reality.
How does e-learning work?
E-learning can be based on very different technologies and didactic scenarios. In general terms, digital learning offerings can be divided into computer-based learning and web-based training.
Computer-Based Learning (also: Computer-Based Training, CBT) has existed since the 1980s. It is based on the fact that learners can use learning software flexibly in terms of time and space. The programs and content for this e-learning variant are usually delivered on CD-ROMs or DVDs. The learners have no personal contact with the teachers or other learners; the focus is on self-study as a learning method. Personal communication takes place, if at all, in a time-shifted (asynchronous) form.
Web-Based Training (WBT) is a further development of computer-based learning that is based on the possibilities of the Internet. The learning content is retrieved from a web server – either from the Internet or from the company's intranet. Web-based training includes direct, digitally mediated communication between learners and teachers in real time.
Communication instruments include, for example, emails, news feeds, chats and forums, as well as exchanges via whiteboards, messengers, Skype or other imaging methods, as well as webinars that are carried out live or recorded – in the latter case in conjunction with email communication.
Modern digital learning platforms support multiple communication options. On the mobile Internet, participation in such web-based training is now possible in principle without any location or time restrictions.
In practice, not only pure web-based training but also so-called blended learning (hybrid learning paths) play an important role. Here, e-learning phases alternate with face-to-face events, which are dedicated, for example, to the practical implementation of what has been learned.
However, web-based training enables permanent virtual communication between course participants, appropriate feedback from coaches and tutors, and digitally mediated collaboration on learning tasks.
What are the advantages of e-learning?
The advantages of digitally supported learning include:
Variety of learning opportunities based on standard solutions or as a tailor-made program for employee further training.
Calculable costs and cost optimization, minimization of downtime and travel costs.


Cross-location rollout of learning content.


Time flexibility without taking sick or vacation days into account.


Employees can learn at their own pace, as e-learning also includes the opportunity to repeat tasks and learning content.


Flexibly plannable use of time, adaptation to the time resources of the departments and employees.


Permanent monitoring of learning success.


Fast, efficient knowledge distribution.


Storage of company knowledge in uniform learning formats.


Support of business processes.


Building on the "learning expectations" of the employees: The younger generations in particular primarily obtain information on the Internet and use interactive communication channels. At the same time, company experience shows that older employees are also extremely open to digital training opportunities. In this context, e-learning is also an instrument to strengthen employer attractiveness.
What are the disadvantages of e-learning?
Disadvantages of e-learning arise primarily in the following areas:
Lack of direct interaction and personal feedback.


High demands on the self-discipline of the learners.


Lack of strategies from tutors to actively support course participants.


Individual support for learners: If there are high numbers of participants in an e-learning course, it can be difficult for tutors to carry out moderation tasks, respond to individual questions or provide feedback to individual course participants.



Test your new e-learning software now for free