People Analytics brings technologies such as big data and business intelligence into human resource management – this affords important insights for recruitment and employee qualification, making human resource management more efficient. However, transparency must be paramount when using big data in human resource management, as otherwise it is not accepted by candidates or employees.
People analytics, workforce analytics and HR analytics – the most common type in Germany – are all synonyms for business intelligence and big data analytics in human resource management, allowing insights to be gained into particular developments and forecasts to be carried out. To some extent it would therefore be a logical consequence to also speak of predictive people analytics. This is because it allows us to predict how human resources, salary costs, workloads and human resource requirements will develop in the near or longer-term future.
Interest levels are high, implementation remains low
Consultancy and auditing firm Deloitte produced a 144-page report on "Global Human Capital Trends", which predicted that people analytics was changing from a niche phenomenon into a mainstream technology. Of the 10,000 HR and business leaders from 140 countries interviewed, 71 per cent considered the topic to be important and 31 per cent even thought it was very important. However the number of actual instances of implementation was much lower with only 8 per cent of companies worldwide possess functioning HR analytics.
According Deloitte, potential scenarios in which people analytics may be used include:
Human resources planning
Organisational development
HR marketing
Staff selection
Human resources development
Management team development
In some countries such as Germany, where the approval rate for people analytics is only 66 per cent, this is because gathering and analysing personal data raises questions concerning data privacy. In particular where the EU General Data Protection Regulation (GDPR) is concerned, human resources professionals should look at data protection compliance when using people analytics.
With People Analytics, technologies such as Big Data and Business Intelligence become part of human resources.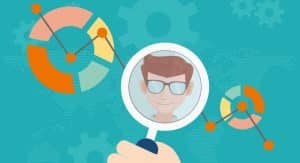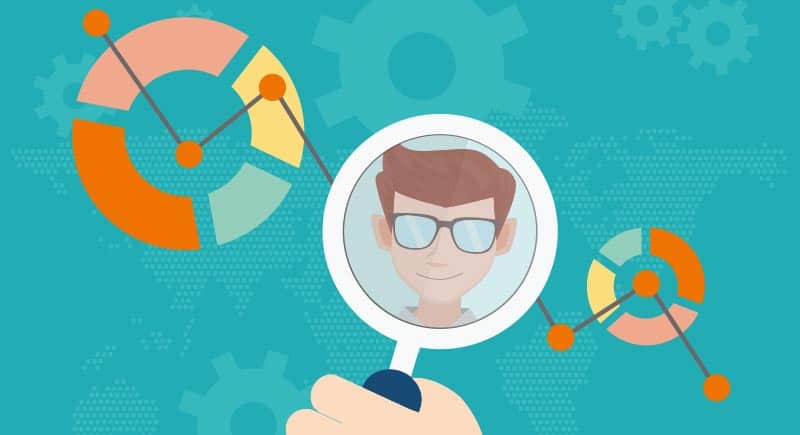 The idea is to involve employees in the process
People analytics can have advantages for both candidates and employees but we need to inform them about the processes and technologies being used to retain transparency. People analytics can be very sensitive as insights gleaned may potentially lead to sanctions including dismissal. "It would be rare for anybody to want an algorithm to decide who receives a promotion and who is let go", stated a article in german digital magazine t3n on this topic, for example. Recruitment is therefore high on the list when using analytics within human resource management as a result of the Deloitte study, followed by other topics such as employee performance, severance payments, human resources planning and employee retention periods.
People or HR analytics can actually make a contribution to employee satisfaction and employee loyalty. According to t3n, the search giant Google started carrying out people analytics in 2009 and determined that its employees tend to resign after an average of three and a half years. In order to counteract this, the company introduced discussions concerning personal development and career prospects for employees with the relevant length of service. This demonstrates how people analytics can help to retain staff within the company.
The advantages and prospects for the future for HR analytics
The "HR Management Handbook" lists aspects including time saving through accelerated processes for reporting and the selection of HR measures as a benefit of people analytics, as well as avoiding costly HR and costly erroneous HR decisions through improved staff selection.
One important aspect referred to by Deloitte is that people analytics also links to other divisions, such as finance and sales, and can be broadened to include overall business decisions. For example, data from business and HR analytics can be combined in order to derive patterns from client and employee movements at certain locations and therefore to optimise the deployment of sales staff.
In the HR Management handbook, the use of people analytics is split into three different levels: simple people analytics is used for classic HR processes such as recruitment, fluctuation, employee numbers and average employee age, which are evaluated in segments using selected structural parameters (such as job groups, locations and specialist divisions).
Advanced people analytics is largely used for identifying important drivers for the cited HR key indicators, for example in order to find out which factors are driving these fluctuations. The third level is predictive people analytics, which is used to create forecasts for certain developments, as mentioned at the start. Continuing on the topic of staff fluctuation, people analytics allows an assessment to be made of the influence an improved salary or a different HR measure might have.
The rexx Digital Human Resources file with an integrated rexx Data Warehouse is an ideal starting point for people analytics. The software offers a comprehensive solution for gathering and evaluating all relevant data electronically, concerning both candidates and employees.