The current situation surrounding the new Coronavirus presents Human Resources (HR) with several challenges. Video interviews – used correctly – make HR work easier. Rexx systems has asked companies about the current usage – the majority, according to the survey results, do not use the opportunities offered by video applications.
The traditional job interview is made difficult by the current public health situation and only possible to a limited extent. Many companies do not currently occupy their offices, and the arrival of applicants is hardly feasible. For this difficult and special situation, but also as a reasonable alternative, in the long run, video conferencing is the right answer.
"Do you already use video applications in your company?"
Currently, only 30 per cent of the decision-makers and experts in HR who were questioned by us in a recent survey use video interviews. So, there is still a lot of untapped potentials. The benefits of video, with its wide range of possible applications for HR and e-recruiting as well as applicant management, are significant. Here are the most important points:
A video can replace the face-to-face interview
With well-made HR videos, a company can improve its image and present itself from its best side
Besides, applicants can present themselves in videos; thus, proving that they have technical skills and creativity
Several people can be included in video conferences. This makes sense if whole departments or the entire company is to receive information from HR or if several external locations are to join in. The classic assessment centre can also be displayed in a video conference.
Let us also cast a glance at the supposed or actual disadvantages: Video conferences were long considered very expensive and time-consuming. Those days are gone! Get the hang of the tools that are to be used in your company to get the application situation running smoothly.
Professional appearance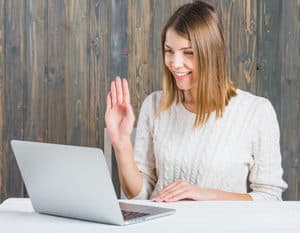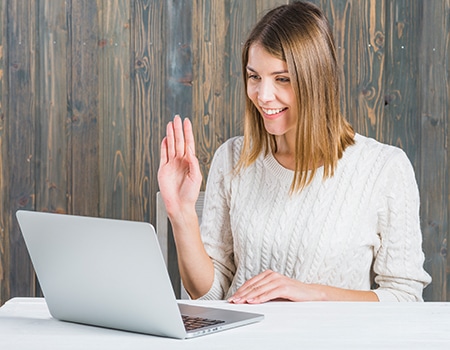 There are a few important points that HR managers should consider when using video conferences to manage day-to-day business. First of all, it should be ensured that the bandwidth and stability of the Internet connection are ensured.
Even when HR managers work from home, they should appear professional and maintain a well-groomed impression. It is advisable to use an external webcam with high quality in a fixed position. Whether discreet or clunky headsets are preferred is not so important, but the language quality is a decisive criterion.
An even more important point is the background of the respective user, which is visible in the video conference. Children and pets are wonderful, but during a videoconference, it is better to leave them out of your frame. The computer is best positioned close to a window because here natural light is a plus. Exercising self-discipline and avoiding other non-conference topics should be respected.
Security and privacy are also essential. Examples from the past where this has gone thoroughly wrong could be cited in adequate detail but should not play a role here. It should be noted, however, that both the security of company data and the data protection of applicants must be guaranteed, which not only gives a professional impression but is also defined by law.
Cammio and rexx systems – A strong duo
It is advisable to rely on a video provider with genuine HR know-how that, as a European/German-speaking company, stands for security and data protection. This holds true for cammio, with whom rexx systems has agreed to cooperate in the field of applicant management and e-recruiting. Together, rexx systems and cammio are breaking new ground in recruiting, enabling interested parties to try out the concept of video applications without any entry barriers. "Online recruitment is especially important in the current situation. We have a great partner in cammio and a successful new integration in our rexx suite. With this offer, we emphasise the recognition and implementation of needs in the field HR", says Florian Walzer, Head of Sales & Marketing at rexx systems. The free integration of cammio into the solutions of rexx systems is valid for new customers until the end of the year. There are no fees for the activation of the interface at cammio. Live and time-shifted video interviews are, thus, easily achievable. Rexx systems supports video applications from cammio, viasto and other providers.