Grand City Properties S.A. (GCP Group) is a real estate specialist focused on investment in real estate with a high potential for optimization. The GCP Group's portfolio is mostly concentrated in urban areas in Germany's most populous states such as North-Rhine Westphalia and Berlin. The GCP Group rents and manages apartments across the whole of Germany, aiming for long term accommodation as well as constant improvement of the housing quality and tenant satisfaction.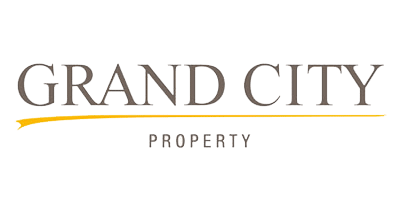 Founded in 2004, the company is a breath-taking success story. The acquisition of larger portfolios, primarily in North Rhine-Westphalia and Berlin, was followed by their first listing on the Frankfurt Stock Exchange in Q2, 2012. Peloton, a real estate management company and rexx systems customer, was later acquired and integrated into the company group whose portfolio currently holds more than 90,000 residential units.
With Peloton coming under the umbrella of the GCP Group, so did their personnel management solution (rexx HR)  provided by rexx systems. rexx HR quickly proved to be of great advantage in managing over 1,000 employees, with the additional modules for Skills Management and Seminar Management providing benefits beyond time-saving and more efficient HR processes.
With rexx Skills Management employee competencies can be quickly and comfortably recorded, analysed, validated and evaluated in detail. Skills diagrams show at a glance the strengths and weaknesses of an employee, their classification against a required job competence profile or the competences of a team in the form of group diagrams. rexx Skills Management is an invaluable asset for companies like the GCP Group which provide a wide range of services, as it helps them to effectively identify the right employees and effectively build teams for specific tasks.
With Seminar Management, learning courses and training events can be managed transparently and easily, across all locations. Employees appreciate clear investment in their careers and can apply to take part in training courses at any time. rexx Seminar Management coordinates all planned events, monitoring and managing course registrations and the approvals process, whilst ensuring that events are carried out within budget and capacity.
Grand City Properties celebrated another milestone in the company's history on June 19, 2017 when the company was promoted to the SDAX, the stock market index representing the 81st-130th largest publicly traded companies in Germany.