The decision whether an applicant is suitable for an available position cannot as a general rule, be determined by application documents alone. Traditionally a pre-selection is made based on the analysis of said documents, potentially followed by a telephone interview and then, if successful, a face to face interview. This conventional procedure can however be relatively time-consuming as well as expensive, for both company and applicant.
In particular the pre-selection of candidates for the staffing of entry jobs such as traineeships or strongly-fluctuating positions can be supported by video interviews. The implementation and use of video interviews can also cut logistical corners and be beneficial in the recruiting process of job applications from overseas applicants. Some companies even utilise video interviews not just for the pre-selection, but use specific job profiles as a definitive decision criterion.
In contrast to a face to face video interview e.g. via Skype, time-displaced videos offer the applicant the advantage of being able to prepare themselves. The rexx software provides an interface between the applicant management system and the time-displaced video, provided by Viasto.
The recruiter determines the interview criteria, and the applicant independently carries out the interview. The number of questions and length of interview are set according to the job.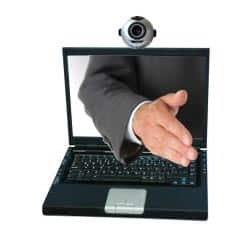 What benefits do video interviews offer in recruiting?
Video interviews in conjunction with rexx applicant management software facilitate the potential to create a more dynamic as well as more cost-effective recruiting process. The selection process is sped up and the specialist departments flexibly involved, so that no meetings need to be coordinated or arranged.The applicant videos are simply forwarded onto the line managers for structured evaluation. The multiple-assessor principle not only provides more transparency, but also efficiently and fairly supports the selection of applications.
During the pre-selection process videos provide personal impressions such as mimic, gesture, language etc., which you just don't get via a standard document analysis.
Candidates also see the wide-ranging advantages of time-displaced video interviews. According to a study from the free university in Berlin, 70% of the questioned applicants believed time-displaced interviews to be very time saving. Unlike standard cv-documents, via a well-prepared video interview, applicants are able to present themselves in a more personal and individual manner. Whether candidates approve of time-displaced videos is ultimately dependent upon the job profile, target group as well as of course the strategy of the company in question.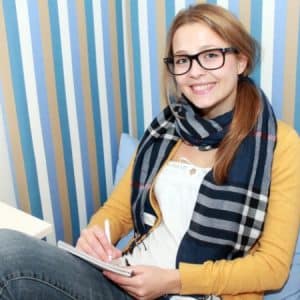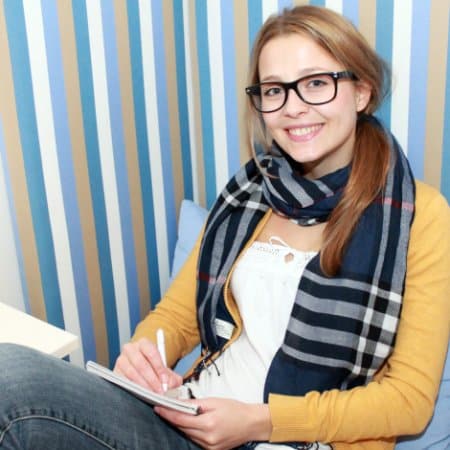 How does Viasto work in conjunction with rexx Recruitment?
The interface from Viasto can be easily integrated into rexx Recruitment. rexx delivers the applicant's core data to Viasto. The evaluation, project ID, outcome and the status of the video interview are sent back to rexx, and clearly displayed in the applicant's digital file as well as in the contact centre. In the rexx contact centre you are able to view the "grades", which originate from the evaluations in the Viasto software of the line managers and other involved parties. The Viasto data is also available in the rexx search & list engine, enabling you to directly compare the results.
Short interview between rexx systems and trivago on the sibject of "Video Interviews for applicants"
Trivago, the world's largest hotel search engine currently uses the rexx video interview interface with Viasto. We (rs) carried out the interview with Julia Grab from trivago, human resources / recruiting.
• (rs) How were you first made aware of video interviews?
We were on the lookout for an online assessment and were invited to a conference. At this conference we became aware of the solution from Viasto. It seemed fresh, modern and interesting.
• (rs) What benefits do video interviews provide trivago?
Video interviews save us time as well as offer our international applicants the opportunity to present themselves thanks to the time-displaced functionality. This factor is particularly important for applicants from overseas, where there are often large time-differences. In addition to this, we are able to SEE more of the applicants. This way we are able to make a better selection as we would have been able to dealing with just documents.
• (rs) How do video interviews compliment your processes within the rexx Recruitment software?
We are able to e.g. invite applicants directly via rexx Recruitment for a time-displaced video interview. Subsequently we don't have to switch between Viasto and rexx Recruitment, in order to see the relevant Information, centrally stored in rexx.
• (rs) Going forward, do you believe that other companies will be implementing these tools, in order to win new applications?
Due to their wide range of advantages for companies as well as applicants, we believe that video interviews are going to play an important role, yes. They are more flexible and are, compared to a standard cv much more personal.
For every position we shoot a short video, in which the hiring manager introduces himself as well as the company. This helps to create a personal connection between trivago and the applicants that not only to set them at ease, but also provides a face to the company. This acts as an appealng as well as positive type of employer branding.