The recognition and promotion of young professionals within an organisation has become a central part of today's talent management. By promoting such employees, organisations are able to increase the motivation and career perspective of young talent, thereby creating and strengthening the bond between employer and employee. The systematic promotion of young professionals doesn't just prepare them for more demanding tasks, but also for positions of authority with decision-making responsibility, which in the future will need filling. The career path of internal talent can be conveniently navigated and supported by succession planning software.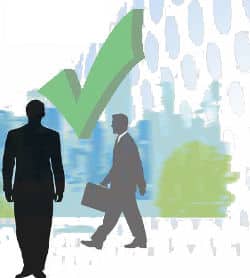 The benefits of systematically promoting young talent
The benefits of promoting young talent within an organisation are clearly defined:
The "candidates" are already familiar with the product, the customers, the employees as well as company culture. The induction of an existing employee is less expensive and requires less effort than that of an external one.
With the help of a talent pool the skills and potential of internal talent are already known, compared to external candidates, whose qualities are often difficult to assess.
This recognition also functions as a motivational tool for current employees, and encourages them to prove their worth and potential.
An internal placement is not just more cost-effective, but also saves the personal department considerable  time and effort.
Such competition can of course occasionally lead to internal problems, these however can easily be avoided if the employees are aware that it is their performance that is being judged, as opposed to a personal preference.
Practical tips for promoting young talent
With the help of flexible talent pools it is possible to concretely identify and support the career path of employees. Talent pools support the internal employment process, thereby creating a transparent overview of the candidate's skills. Here are a few tips:
So that it does not appear as a purely subjective preference, the application of promoting young talent should be dealt with as openly and with as much transparence as possible.
The procedure of the employment process should be the same for internal as it is for external candidates.
Should a successor in the talent pool already be decided upon, it is important to determine whether they are capable of assuming the required tasks and responsibilities. And should that not be the case, then training proposals can be made, in order to best prepare the successor for the position.
Relationships between the successor and their future colleagues should also be taken into account and addressed, in order to avoid future any conflicts that may occur.
The software from rexx systems fulfils all of the abovementioned requirements, and much more. The interface is intuitive and enables organisations to conveniently determine key positions of high importance. This helps to optimise the organisational process and ensures that, if possible, the placement ensues from within the company's existing ranks. Recognising positions where, for example, departure or early retirement are of high risk assists in identifying successors and filling important positions within an company.