You can easily use the current version of rexx HR and rexx Recruitment ("rexx Suite") with the WHITE SPACE interface on mobile devices. Traditionally, the classic interface for the rexx Employee Portal with its self-service, networking and collaboration features was already optimised for smartphone use.

This manual shows rexx users how to place a start icon on your iPhone/iPad home screen, so that you can easily start the rexx Portal or rexx HR Backend and bring it back to the front when switching between different apps.

The rexx app in 3 steps

1.

Open the Self-Service Portal in Safari on your iPhone/iPad and log in to the rexx application using your login details. PLEASE NOTE: if you do not log in to the application before continuing with the next steps, when you exit the app you will need to re-enter your authentication data when re-launch it later. Therefore, is it important for you to successfully log in to the rexx Portal or Backend before performing the following steps so that you do not have to constantly enter your username and password!

You will see a screen like this on your iPhone when you log in to the Self-Service Portal: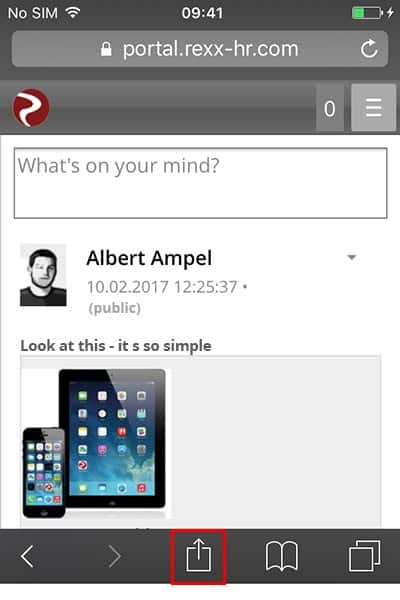 Tap on the icon with the red border at the bottom of the screen to move on to the next step.
 2.
You will see the following view: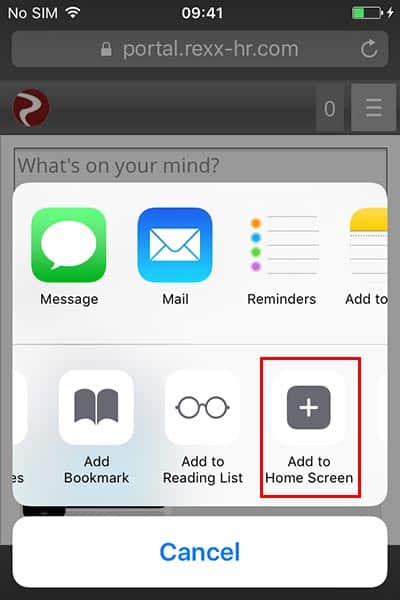 Select the "Go to Home Screen" icon with the red border at the bottom of the screen.
3.
You now have the option of adjusting the settings for your iPhone/iPad home screen, for example, by selecting a name for the icon. Normally, you do not need make any changes here, however, and you should simply tap on the "Add" icon with the red border at the top-right of the screen: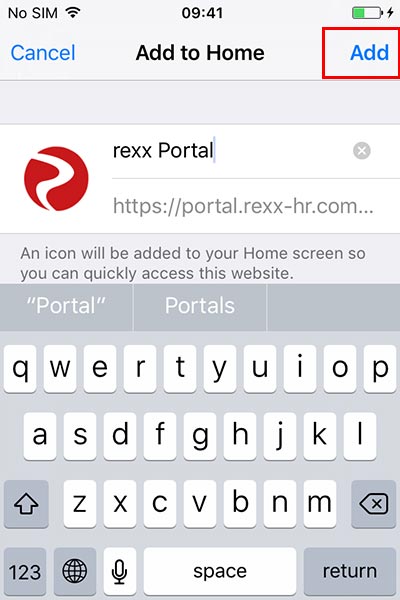 4.
You will then find the rexx icon placed on your device's home screen so you can easily launch the application. For ease of use, we recommend creating a start icon for each rexx application (rexx HR Backend, rexx Recruitment Backend, rexx Self-Service Portal).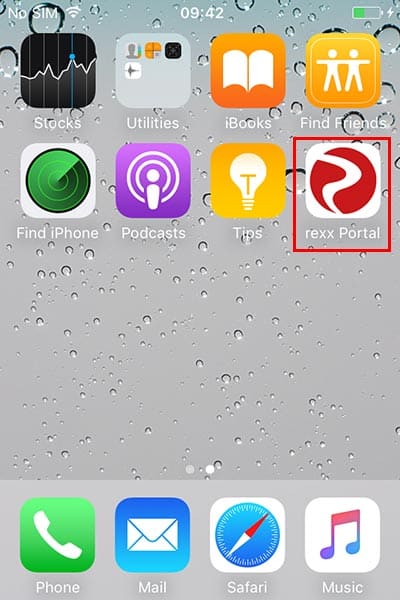 Once you have accessed the app and performed authentication, stay logged in to the customized settings in the app, so that you can easily return to the app once you have left it assuming you have not exceeded the timeout limit.
5.
If you would like to remove the rexx icon from your home screen, for whatever reason, use the standard procedure you are familiar with below. Touch the icon you want to remove and leave your finger resting briefly on it until it starts to wobble: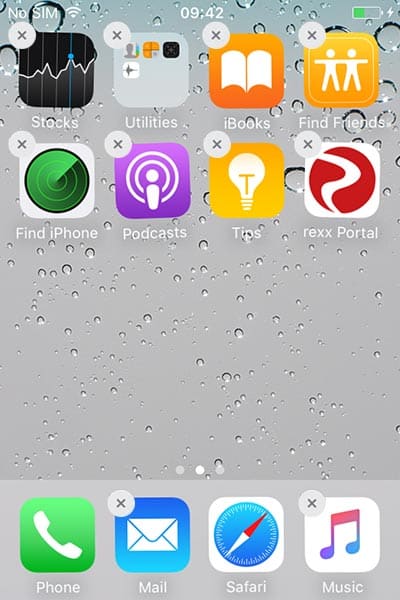 Then touch the icon again and confirm deletion. If you press the iPhone/iPad Home button, you will exit delete mode (which also makes the icon stop wobbling).

By the way: The instructions described above also work with the browsers Chrome and Firefox on Android smartphones.