The consulting firm Deloitte awarded the Technology Fast 50 Awards to leading companies in the technology industry for the fourteenth time yesterday in Frankfurt on Main. Above-average growth over the past four financial years, along with the use of proprietary technologies exemplify the winners.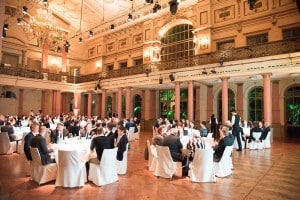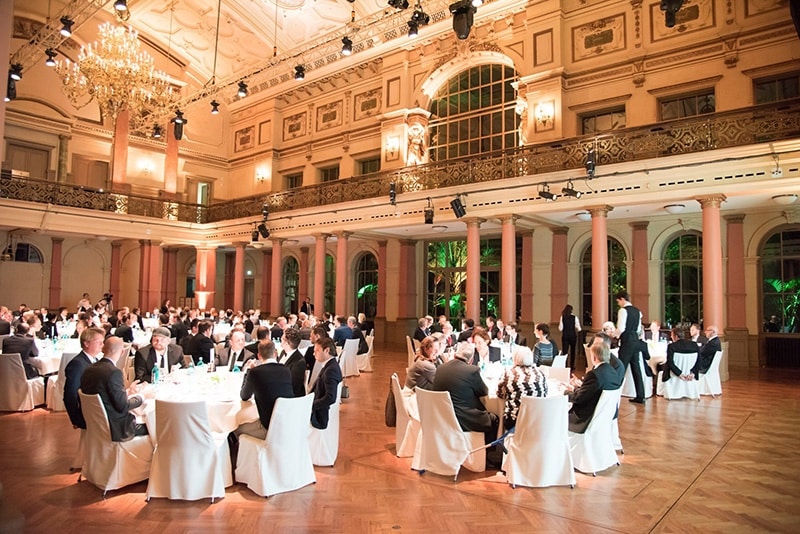 Deloitte Fast 50 Awards Ceremony in Frankfurt/Main. Photo: Deloitte
They never come back? But rexx systems do!
The fact that rexx systems was already amongst the Fast 50 winners in 2011 and 2012 made it quite clear to most of us that it would be impossible for them to win again. This is because companies who have been in the market for longer find it much more difficult to achieve such a high percentage growth, since the calculation base becomes larger from year to year. This make it easier for start-ups or other young companies to achieve high growth rates.

However, rexx systems seems to have managed the impossible and again have succeeded in ranking amongst the 50 fastest growing companies in Germany. This success very clearly demonstrates that the ongoing innovations in talent management that rexx systems develops are a real motor of success for the company.

"Since the company was formed in 2000, our software solutions for complex processes in recruitment, talent management and human resources now provide support to 800 companies in more than 20 countries." explains Stefan Daufenbach, Associate Director rexx systems. And with a view to the future: "The fact that rexx systems is still one of the growth drivers in tech after 15 years proves our high level of innovation. This award motivates us to continue to develop market-leading software and services!"
About rexx systems
rexx systems stands for easy-to-use, highly scalable software for customers from every industry, and software which is used by more than 800 companies in over 20 countries.

The software solutions for the recruitment, talent management and human resources segment impress with their outstanding efficiency and reliable technology. With its workflows and networking, the rexx Suite caters for the optimum cooperation and support of the HR department, managers and employees – whether in performing regular activities or supporting complex and individual processes.

In Switzerland and Austria, several rexx branch offices provide qualified sales consulting and project support through a local presence and offer experienced sales managers and consultants for project management.
About the Technology Fast 50 Award
The winners of the Technology Fast 50 Award use new technologies as a basis for development and are the fastest growing companies in the IT, communications and life sciences sectors. Deloitte honours top entrepreneurial performance each year with the Technology Fast 50. The competition was launched in the USA in 1995 and has since developed into an international initiative. The Technology Fast 50 Award is being held for the fourteenth time this year in Germany.