As a digital transformation partner, CANCOM has been supporting companies in their transition to the digital future since 1992. More than 3,500 employees worldwide work for the international CANCOM Group and, together with an efficient partner network, they ensure a market presence and proximity to customers in Germany, Austria, Switzerland, Belgium, the UK and the USA, among other countries, at over 30 locations. CANCOM generates an annual turnover of around EUR 1.4 billion and the parent company of the Group, CANCOM SE, is listed on the TecDAX and SDAX in the Frankfurt stock exchange.
CANCOM offers customised IT from A to Z

The range of IT solutions of the CANCOM Group includes advice, implementation, services and operation of IT systems. Customers benefit in this connection from the extensive expertise and the comprehensive and innovative portfolio which covers business IT requirements for successful digital transformation. As a hybrid IT integrator and service provider, we provide a range of services and solutions that covers business solutions and managed services such as cloud computing, analytics, enterprise mobility, IT security, hosting and as-a-service products.
CANCOMis introducing e-recruiting software
In order to live up to its own standards as a digital transformation company, CANCOM has opted for rexx recruiting, the modern solution from rexx systems. With the aid of digital applicant management and its own careers page, the company can post hundreds of job advertisements and manage them efficiently. Some of the critical points that CANCOM wanted to ensure were covered by an ATS included acceleration of the application process, fast filling of vacancies and prompt feedback to applicants. The automatic delivery process to the specialist decision-makers and quick overview of outstanding feedback with automatic reminders ensure that all applications are processed promptly. The digital personnel file simplifies evaluation of applicants and displays them by means of the search and list engine intuitively and appealingly in a list based on selected criteria that is easy to export. The workflows of the CANCOM HR department are being digitised and optimised in the process, which makes time savings very apparent: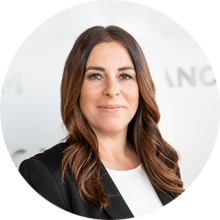 "E-recruiting software from rexx systems allows everyone involved to complete tasks quickly and reduces the manual work enormously, and you always maintain an overview. That was the right step for digital transformation in our HR department."
Carolin Hanisch-Heindl, Director Recruiting and Employer Branding at CANCOM SE
Florian Walzer, Head of Sales & Marketing at rexx systems, is clearly pleased by the collaboration with CANCOM:
"Of course, we are always delighted when a company which itself is a byword for digital transformation uses our software for its own digitisation. We are therefore all the more delighted that CANCOM is not just one of our customers, but one of our most enthusiastic customers."
Discover the CANCOM careers page now or find out about all the available modules of rexx recruiting and rexx HR.
You might also be interested in: