rexx training management
Plan, manage and monitor training and learning progress across the company with intelligent tools & algorithms
Professions and learning objectives
rexx training management provides framework plans for over 400 recognised training professions in Germany. The database is continuously being expanded and updated. Here, individual framework plan learning objectives are stored as an independent structure, including a detailed description of the learning objectives, the required learning period, the placement period, etc.
You can select the required training professions from this database and prepare the relevant learning objectives in line with business need in no time.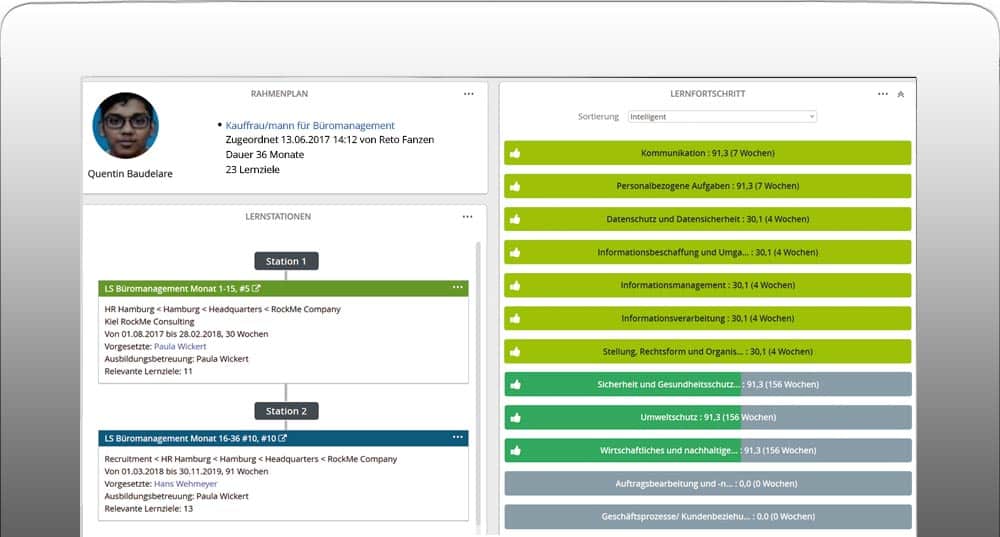 Where can you learn what? Planning!
The organisational chart stores which organisational unit imparts which skills or learning objectives for the respective training and to what extent. Using the tried-and-tested matching algorithm, the system aligns trainees' learning objectives with the learning stations/learning capacities in the departments. This means that trainers receive extensive automated planning suggestions for their trainees with the required level of detail.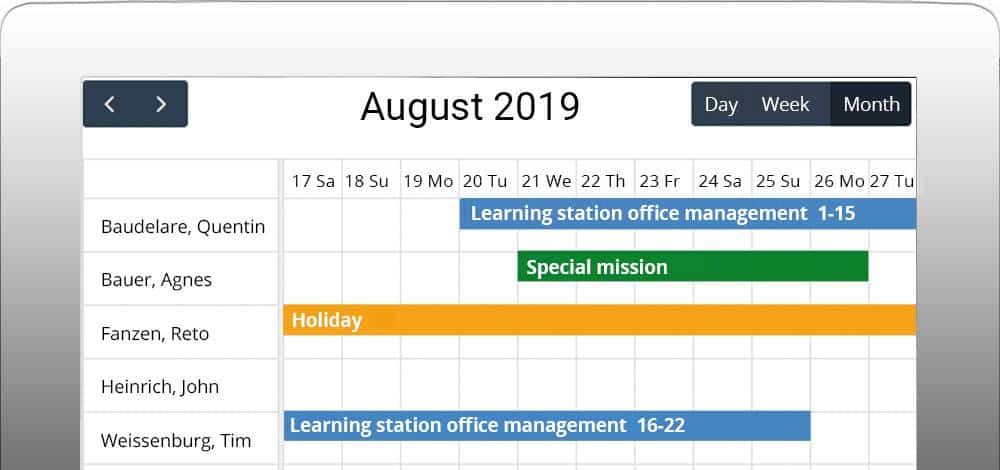 Learning progress
Trainees' learning progress and learning content is automatically determined over the period of time spent working at the learning station, taking absences into account for example. The learning progress for each learning objective or learning objective group can be manually adjusted at any time.