The introduction of HR software is not a one-way street! What was a good fit for your requirements a year ago suddenly no longer covers upcoming changes or has not proven itself for other reasons. Then you need to look for a new provider and an efficient solution and approach the change of HR software strategically.
Change HR software – these six reasons argue for it
Often the certainty that a change of HR software would make sense is not immediately apparent. And yet there are many signs that recommend a new software solution:
Functionality: the software does not cover all the functions you need – perhaps because your requirements have changed. If the software provider no longer extends the range of functions, this is another possible reason for changing.
Adaptability: The software solution cannot be sufficiently adapted to your processes.
Customer service: Support is difficult to reach, unfriendly or delivers solutions much too late.
Reliability: There are frequent malfunctions, errors or problems with availability.
System structure: Several isolated applications turn out to be impractical in everyday life – a holistic HR software is needed.
Operation: The user interface is too complex. New employees need a lot of time to familiarise themselves.
Many entrepreneurs shy away from the change, especially if the software was introduced not so long ago. But remember: changing HR software costs time, money and certainly nerves. But living with a time-consuming or uncomfortable solution only out of convenience is neither consistent nor economical in the long run.
Six steps: Here is how to proceed when changing HR software
As soon as you have decided to change providers, you should make sure that you follow a structured procedure. This will ensure a seamless transition without too much friction. The following six steps will ensure that you are soon working with the solution that is ideally suited to your company.
Step 1: Your goals – what should change?
In the first step, you set the goals you want to achieve by changing the software. In doing so, you not only take into account what you would like to achieve at present, but also venture an outlook on the requirements that could come to the solution in the next five years, for example through the optimisation of further HR processes.
The target definition works best starting from the previous problems. For example, if you have lost a lot of time switching between several isolated applications, one of your goals could be to find a holistic solution for the most important HR processes.
Step 2: Choose a new provider.
Derive the desired requirements from your defined goals. For example, if your goal is to reduce the training effort for new employees, the requirement for the new software is that it be highly user-friendly. This creates a catalogue of requirements that you can compare with the functions of the available software solutions. Important criteria for your comparison are:
Support during data migration
Case studies and references from other companies in the same industry
Duration until go-live of the new software
Frequency of updates and further developments of the software
Extent of training offered
Functional scope
Compliance with legal requirements
Data security
Service quality
Choose a few providers and put them through their paces instead of comparing many solutions superficially due to lack of time.
Step 3: Plan the implementation of the software change.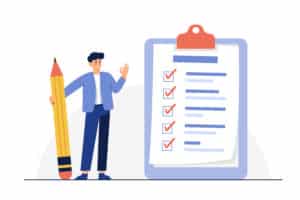 In order to ensure efficient processing of the project, you should plan the following steps realistically in terms of time and block the necessary resources in good time. Coordinate this schedule not only internally, but also with the software provider. Important milestones are, for example, the data migration or the configuration of the software.
Step 4: Configure the new HR software and migrate the data.
Now it is time to configure the chosen software so that it maps your processes individually and can achieve the desired goals. For example, your organisational units are created, employee data, absences, roles and access rights and much more are imported and the functions and approval processes are correctly stored. Data migration is one of the biggest challenges when changing HR software. Good agreements with the provider in advance are therefore worth their weight in gold:
What data is to be transferred?
Is it complete and correct?
Which export formats are possible?
Which types of data are imported together or separately?
Ideally, there is a data format that is suitable both for the old software as an export format and for the new provider for the import. If the formats do not match, the data must be entered manually. However, this entails a significantly higher effort.
Tip: Have your software provider explain the implementation process to you in advance and check how much assistance you can expect from support during data migration and configuration of the system.
Step 5: Rollout of the software: balancing act between training and everyday life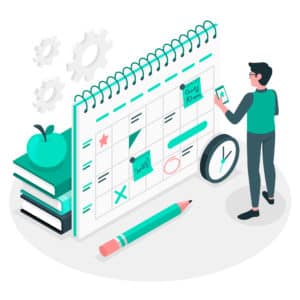 As soon as the software is ready for go-live, it is time to traine the staff. In addition to the actual daily routine, which they have to manage "on the side", they now have to familiarise themselves with the new software. Compact training courses from the provider, timed sensibly, are extremely helpful here. Ideally, the provider should also provide training material that employees can refer to at any time if they have questions or are unclear. A permanent contact person who can answer questions during the initial period ensures a smooth changeover to the HR software.
Step 6: Adjust!
The go-live was successful, everyday life has returned – now it's time to review the software change. Were all processes mapped as desired? Are there unnecessary media discontinuities in the cooperation (e.g. due to approval processes that were not implemented correctly)? Are some functions still not running smoothly? In the evaluation phase, you should reflect on which processes deviate from the target and optimise them again with the help of the software provider.
With these six steps you are perfectly prepared for the change of your HR software. Even if you are initially put off by the time involved, it is worthwhile to repeatedly put the software solutions you use to the test and thus make your own HR processes even more efficient, whether compensation & benefits, recruiting or talent management.
You might also be interested in this: