Our biggest ever exhibition team set off to Cologne on the afternoon of Monday 18th September to prepare for our busiest conference of the year, and that's exactly what we got.
Almost immediately after this group photo was taken, the first of our visitors arrived at the rexx systems stand and there would be no respite for the rest of the day. Over the three days of the event, more than 250 companies visited rexx.
The majority of visitors were interested in the entire rexx talent management suite: from recruitment and employer branding, all the way to skills management and succession planning. Digitalisation of HR processes was also a hot topic, in particular how we help companies transition from paper based models to all-in-one digital personnel files.
New functions showcased by rexx at the event drew particular attention, such as the support of salaries including budgeting and release workflows, and the extended skill-matching functionality allowing companies to implement skills from the quality management directly into training courses.
"Talentbringer" makes its debut
Talentbringer was officially unveiled at Zukunft Personal 2017. Through Talentbringer, job vacancies that are advertised on the finest jobs website are automatically connected with a comprehensive talent pool that is packed with talent currently looking for opportunities.
With built-in recommendation management, Talentbringer enables access to a powerful network of talent, making the concepts of Private Headhunting, Reverse Recruiting and Crowd Recruitment simple to achieve.
Visitors feedback confirmed our expectation that this will lead to an enormous increase in the range of job ads through social media such as Facebook, LinkedIn, Twitter etc. This is even more likely when you consider that those participating with personal recommendations can earn real money through Talentbringer!
The hot topics of tomorrow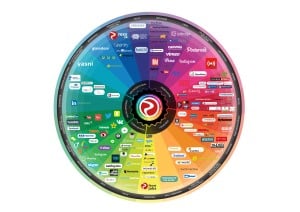 The lecture by Tjalf, digital evangelist at rexx systems, on the subject of "Digital Recruiting – Tips, Trends & the Devil's playthings!" was standing room only for those too late to grab a seat. Here, the Recruiting Prism was introduced and visitors flocked to our stand to grab a copy.
 A milestone event
Zukunft Personal 2017 was a hugely successful milestone event for rexx systems in many ways. With more visitors and more leads than ever before, our apprentices were kept busy looking after visitors who were patiently waiting for anyone of the team to finish their other talks and provide a demonstration. If this was our biggest ever exhibition team to date, then it's highly likely that we'll have to plan for more next year!