Medium-sized companies can counter the shortage of skilled workers with their own in-house training. In this way they not only keep a firm grip on the transfer of content, but can also specifically support trainees in a targeted way, and so establish long-term relationships with them. Nevertheless, training is also a feat of strength. It requires precise planning and coordination. Software for planning the training is perfect for reducing manual work and fully exploiting the potential of digitalisation in this area too.
Companies who train employees know the advantages and opportunities of their offer: you secure your own young skilled workers, which in times of a recruitment market means a lot, especially for medium-sized companies or lesser-known companies. Creating future prospects for young professionals and strengthening the location and the region also does something for the company's reputation.
In-house training, however, does not happen on its own. It comes with high costs and needs appropriate planning and organisation: individual training plans are always based on framework plans issued by the German Chamber of Commerce and Industry (Industrie- und Handelskammer, IHK).
For this purpose, established learning objectives and timeframes are compared against the skills and capacities in your own company: which learning units should be completed in which departments? How much time do the individual learning stations take? When will enough workplaces be available? In addition, training-school teaching times, time for exam preparation or business and leave-related absences with respect to departmental trainers must be taken into account.
Complex training planning
Especially when several trainees are hired per year, it must be noted that they rotate between departments and not all of them are trained at the same time in one department. These rotations require good planning.
With five or ten trainees per year, often with different disciplines and a three-year training period on average, this is an organisational challenge that in most companies still creates stacks of paper.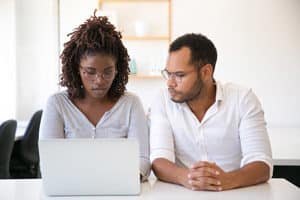 Coordination and communication with individual departments in the company add to the mix. This means e-mail enquiries, rounds of approval and updates. Planning processes are often still carried out in different media such as Word, Excel or e-mails, and they are not always managed and saved clearly. If different versions of planning exist at the same time, confusion is pre-ordained. There are also documentation requirements: learning progress must be followed and records kept throughout the entire training period.
Digitalisation using an HR tool
The perfect solution for digitalising training planning: rexx training management. It offers features such as scenario planning, optimisation, and the mapping of workflows. The HR software of rexx systems has a modular structure and can be adapted flexibly. Through it, planning and managing in-house training can largely be automated.
A good tool already contains preliminary information – such as the IHK's framework plans for around 400 training professions, including descriptions of individual learning objectives and the timeframes provided for them. Adaptability is also important: it should be possible to record skill profiles for individual departments in the company when an HR solution is introduced, and it should be possible to save this in the organisation chart. This also applies to training school plans. The tool can then access all the data it needs –  with the assistance of matching algorithms, the learning objectives of individual trainees are compared against departmental learning stations and learning capacities and suitable planning suggestions are generated. These can then be adjusted if necessary.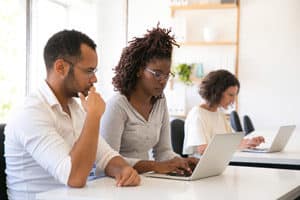 The system automatically determines the learning progress of trainees at the individual learning stations and also records training school grades. Records are also digitalised, which makes documenting text modules easier. Checking and approving work reports and communicating changes to the plan can then be done automatically via the system workflow.
The evaluation tool is also a useful feature. It lets trainees give feedback on the transfer of knowledge at individual learning stations and trainers assess trainee performance. It therefore makes it easier to assess whether all learning objectives have been achieved and whether it is possible to communicate the learning objectives in the departments in an understandable way. This means that any need for improvement can be quickly identified and addressed.
Generally, training management software requires good usability with a clearly structured user interface.
Increase transparency and save time
Digitalised training planning means more transparency. If required, trainers can have a complete overview of the assignments for their trainees or working students, evaluate their results, and so improve the quality of training. Trainees can view their entire learning path and all saved documents in a self-service portal.
HR software also relieves trainers and HR managers of organisational tasks. The time gained through automation can now be invested directly in supporting trainees, for example in feedback discussions and more personalised support. The step into professional life always comes with big changes for young adults. There's so much more to learn than just specialist knowledge. Those in charge of training are often asked to act as consultants and play supporting roles – and with the assistance of HR management software, they can fulfil all of these roles.
You might also be interested in: