Time recording directly in your browser
Time recording directly in your browser
Time recording with rexx Time Registration
You only need a browser for rexx Time Registration – and you're ready to go. No terminal and no additional hardware needed!
Time registration takes place directly on the PC, via central PC time units, through a time terminal, mobile on iPhone, Android and Blackberry. Worldwide through the intranet or encrypted Internet: ideal for organisations that are geographically separate!
All work-time models are represented, whether working week, annual time account or a flexible hourly basis. Time bookings are assigned to selected projects or cost centres in the Time Registration project. The search & list engine delivers flexible analyses, reports and exports, e.g., for financial accounting or for salary statements.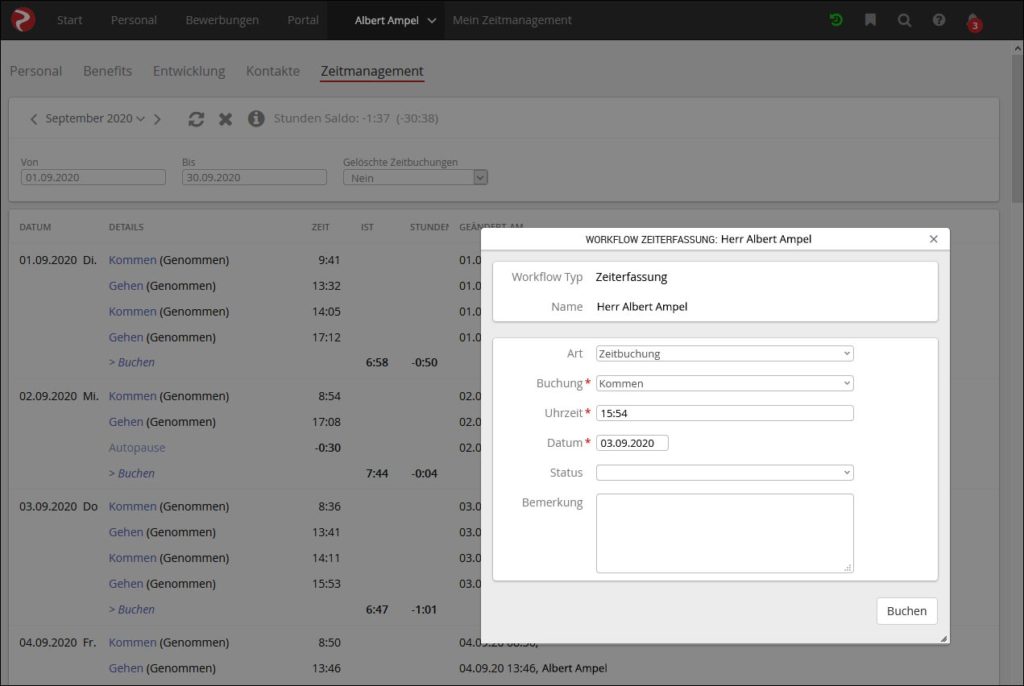 Use Time Registration through the web time clock, mobile phone or through a terminal or make it possible to record hours freely and allocate them to projects via the employee portal. Intelligent capping systems, e.g., for conforming with legal work-time regulations (10-hour limitation etc.) or for individual company agreements (smoking breaks etc.) ensure smooth processes.
Time registration for projects
Do you want more than just simple time registration? Do you want to allocate an employee's working hours to a cost centre or a project? You can allocate projects, cost centres and other classifications such as tasks within a project or a work package. Employees can then register their work time on projects, cost centres or tasks through the web time clock or freely through the project time portal – according to your wishes!
rexx TR: Time registration software – universal, flexible, web-based, mobile …
rexx TR provides you with software for time management suitable for small and medium-sized companies with simple requirements right through to multinational, multilingual corporations with complex work-time models. The scalability of the rexx software makes it possible!
Time registration system with workflow!
Applications and approvals for overtime, special vacations or booking errors are automatically controlled by the workflow engine and lighten the work for employees, managers and the HR department. Combine time registration with leave management – rexx Vacation Manager – to support the entire process from planning vacations through approval up to the documentation.