Austria's leading tourism group, the Verkehrsbüro Group, is thrilled with the rexx systems talent management software. Chief Executive Officer, Martin Winkler explains how rexx systems combines the digital world with personal service – digitalizing and optimizing applicant management, personnel development and personnel management.
Successfully leading tourism in Austria for over 100 years and now employing over 3000 people, the Verkehrsbüro Group offers a wide range of services in leisure tourism, the hotel industry and business tourism, all of which are oriented towards current customer requirements, from private customers, companies and public institutions.
Österreichische Verkehrsbüro and rexx systems: A success story!
Watch the video testimony from the Verkehrsbüro Group to understand why significant organizations consider rexx systems as the ideal partner to help them optimize their HR development for continued success in the digital age.
Group companies includes the leading Austrian hotel group 'Austria Trend Hotels' (with 27 4-star and 5-star hotels), as well as a joint venture with the Motel One Group with 6 hotels in Vienna and Salzburg. With 'Palais Events', historic locations including the Palais Ferstel, Palais Daun-Kinsky, the Wiener Börsensäle and the Café Central are booked for conference and gala events. 108 'Ruefa' travel agencies across Austria make the Verkehrsbüro Group the market leader in leisure tourism, whilst 'Eurotours' and 'Jumbo' complete the set for leisure travel.
Business travel with worldwide service is catered for by group companies 'Verkehrsbüro Business Travel' and 'AX Travel', whilst around 40 congresses and corporate events are organised annually by 'Austropa Interconvention'.
Committed to developing successful career for their personnel, and looking to digitalize their HR processes, the Verkehrsbüro Group embarked upon a thorough evaluation of the most well known solutions. Based on their overall experience with the rexx team during the evaluation process "Backed by good references of companies with similar structures and with a multitude of applications for professional HR management, it was an easy choice to decide for rexx systems" explains Yasmin Aziz-Trebesiner, Head of Personnel Development & Recruiting.
In addition, Yasmin Aziz-Trebesiner, Head of Personnel Development, gave us an insight into the course of the project.
rexx systems: How did you find out about rexx systems?
Yasmin Aziz-Trebesiner (YA): "In the course of evaluating the implementation of a new applicant management system, we started research. As one of the major providers, we naturally also asked rexx systems."
What ultimately made the difference in favor of rexx systems?
YA: "First of all, the feeling of being well advised and in good hands. This also includes good references from companies with similar structures. Then, of course, there is the multitude of possible applications for professional HR management, the user-friendly interface and the flat rate for user licensing. All of this ensures efficient handling of HR processes in the system."
What difficulties arose during the project phase?
YA: "We have not encountered any difficulties to date. If questions arise, rexx systems always provides quick and constructive input."
What do you particularly like about the rexx systems software?
YA: "rexx stands for a problem-free and efficient type of application. Above all, I count the possibilities of individually adapting processes and workflows to our company. So e.g. only modules introduced that are actually needed; Extensions can be booked later. The usability in the various modules remains the same thanks to the intuitive user interface. All in all, we were able to save time in applicant management and the reduction in emails, which is mainly due to the uniform documentation and correspondence via the system. The professional support provided by our consultants does the rest."
How is the software received by the decision-makers?
YA: "Very good! Above all, the time saving is of course highly praised here."
What happens if questions or problems arise?
YA: "We contact support via ticket or the Country Manager Austria and our consultant are available to us."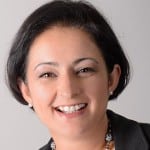 "We are convinced that we made the right decision. Working with rexx is always professional and the system meets our requirements and needs," says Yasmin Aziz-Trebesiner, Head of Recruiting / Personnel Development at Verkehrsbüro Group.
You might also be interested in: