Landbell Group is the leading supplier of service and consulting for global environmental and chemical compliance. Since 1995, the company has assisted more than 25,000 customers in more than 40 countries in implementing their extended producer responsibility (ERP), as well as their product and packaging-related requirements. In addition, Landbell supports manufacturers and dealers as a competent partner on the way to circular economy.
In order to set up the personnel management in line with the international focus, the company is introducing the multilingual and modular human resources software rexx HR in all countries. The possibility of setting up the human resources management as standardised across the various countries, as well as the fact that employee knowledge can also be made available across the locations in blogs and wikis via self-service were integral factors in deciding on rexx systems.
Advantages of the modular structure of rexx systems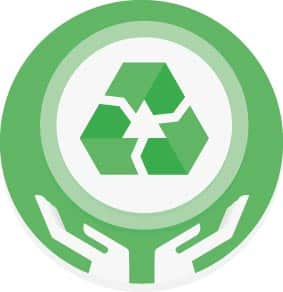 In addition to multilingualism, the software also scored highly because of its modular structure. Among other things, the Landbell executives opted for the Compensation & Benefits module, an important building block in talent management.
Different payment types are supported via interfaces to all common payroll systems, for example monthly salaries, hourly wages, daily rates, bonuses, premiums and calculation formulas for annual payments. Everything is transparent and meets the legal statutory requirements of the relevant countries.
Depending on the company requirements, pay tables for collective agreements can be created, payslips provided to employees in PDF format in the employee portal, or salary reviews scheduled and carried out, for example. The pay tables take into account the internationally different regulations with regard to increments, which is a great advantage especially for companies with branches in different countries. Payrolls issued as PDFs also save paper and therefore valuable resources – very much in the spirit of environmentally friendly companies.
Vacation manager and Self Service Portal
In addition, Landbell has implemented the Vacation Manager: All absence bookings are recorded completely web-based. Vacations, business trips or other absences can be booked easily via the internet or a smartphone. The rexx Vacation Manager with its efficient application and approval workflows also offers huge time savings for companies.
To reduce time in human resource management, rexx Self Service offers various functions. For example, employees change their personal information directly via the portal. This also improves the currency of the data sets. Further highlights of the Self Service Portal include employee-driven knowledge databases, like the forums, blogs or wikis mentioned above. These are accessible to employees everywhere and create improved networking for the employees.
By choosing rexx systems, Landbell now saves time and money in many areas. Also, the user training in coordination with the German Landbell team, which was attended by employees from Portugal, Italy and the United Kingdom, received very positive feedback from the participants and confirmed the high expectations.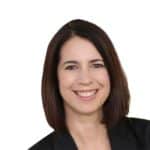 "Individually selectable modules, the international alignment of the software as well as the service-oriented approach and customer-specific software customisation won us over from start to finish"
Simone Klett – HR Manager Landbell AG