Rigid salary models no longer meet the demands of the digital working world. Employees want more flexibility and respond positively to performance incentives. But is this still true in times of the pandemic? After all, this long-standing trend, which almost had an air of inevitability around it, is no longer set in stone as it was before COVID-19.
Variable or fixed salary
Jack Welsh, the legendary former CEO of General Electric (GE), was known for his ruthless management style and his advice that companies should fire ten per cent of their employees every year. As the head of a true conglomerate, he knew what makes different industries tick. He believed that while people in finance are motivated by financial rewards, chemists need successful projects to motivate them. Thus, it made sense to him to offer different compensation models depending on the industry and job and to rely on flexible salaries.
Bonuses in crisis
There was an outcry in Germany after it was reported that companies backed by billions wanted to continue paying bonuses to their board members. As Jens Koenen from Handelsblatt writes, this is not some 'discretionary additional income of managers who just want to enrich themselves', but part of the remuneration package.
Year-end bonuses of more than 9,000 euros in the German automotive industry are legendary; the long-time top payer in this respect is Porsche, which pays out generous bonuses to each employee. However, critics are wondering where is the performance incentive given the one-size-fits-all nature of this approach.
Managers and sales representatives have been paid on a variable pay basis for decades and receive bonuses and commissions for completed business or sales transactions. According to a study conducted by the University of Niederrhein, 'normal' employees, especially younger male employees now find this model appealing. In the current crisis, traditional models are subject to greater scrutiny, especially in view of the massive move to working from home. 'We have always done it this way' is out.
However, old habits will have to be broken because the fixed salary is still firmly rooted in the corporate world. Given the demand for transparency in the current workplace as well as changing needs and preferences (especially among the younger generations), many employers have started reinventing their remuneration models. The link between performance and reward is becoming increasingly clear.
Even during the crisis, many companies want to keep paying bonuses to technical and managerial personnel in accordance with their respective target agreements or management by objectives and therefore reject cutbacks. This is the finding of the new Business Leaders Survey 2020, conducted by the Technical University of Munich and the German Wertekomission, the initiative for value-conscious leadership. Based on this survey, around one-third of managers are fully in favour of paying bonuses and dividends, 22 per cent are more likely to support it, while only less than one in five managers are against it.
The pandemic as a catalyst for change
Total Rewards cites a study by Willis Towers Watson, according to which around three-quarters of all companies expect that remuneration will change significantly due to agile and new types of work, despite the fact that many companies currently do not have an adequate job evaluation system in place. Florian Frank, Head of Talent & Rewards at an international consultancy from Dublin, believes though that the pandemic will prove to be a catalyst for change in this regard.
It is important to keep an eye on the necessary changes in the workforce. This includes trends such as working from home, mobility, project work and the interaction between man and machine. According to Mr Frank, this will also be reflected in the remuneration. His recommendation is to factor in the 'employee experience' when structuring it. Strategic investments in this respect would pay off.
Despite its negative consequences, the crisis also offers opportunities
Of course, there are also so-called 'coronavirus winners', especially construction companies and interior designers. These companies can hardly keep up with incoming orders during the crisis, pay workers overtime and make special payments where they can, but often have to slow down their employees because supplies of goods and materials are lagging behind.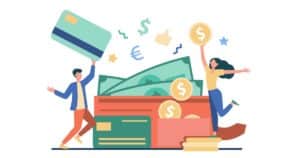 At the same time, companies and employees in many other industries continue to be worried about their cash flow during the crisis while facing a likely second lockdown in autumn/winter 2020. For many restaurants, hotels and tourism companies as well as freelancers, layoffs and bankruptcies are inevitable. In other sectors of the German economy, short-time work schemes are helping to mitigate these impacts. Nevertheless, this is not a magic bullet. Instead, it is a metaphorical band-aid designed to delay the inevitable and by no means stop it. Many managers, therefore, want to show solidarity by foregoing part of their salary to help cushion the worst hardships.
In view of short-time work schemes and the fact that many sectors and professions have hit rock bottom, it is debatable whether employees would not actually prefer a higher fixed salary instead of variable pay in times of crisis. Oral promises of bonuses and/or commissions have proven to be worthless for many among technical and managerial staff in the crisis.
While this is not a new phenomenon, it has likely been amplified by the crisis. The fact is that employees have been pretty much divided into two camps on this topic for years. On the one hand, there are those who, despite the crisis, continue to rely on themselves, their work and attractive bonuses, which is why they continue to prefer a variable salary component. On the other hand, however, there are those employees who play it safe and prefer a fixed salary, even if this means accepting a cut in their annual salary compared to their colleagues. The fear of having to give up part of the fixed salary even if this means not being able to recoup the financial incentives due to the economic situation is probably haunting the minds of many employees like a tormented ghost wandering through a castle.
In addition, there are uncertainties about what exactly is covered by the various terms. Are special payments such as shift bonuses and commissions variable components of the monthly salary? According to anwalt.de, this must be taken into account when calculating the short-time work allowance, while this does not apply to one-time payments such as bonuses under Article 106 (4) of Book III of the German Social Code (SGB III). According to the legal experts, it is also an issue that the article uses the average of the last three months as a benchmark for calculation, while the Federal Employment Agency only uses the last month.
Nonetheless, every crisis also presents opportunities, and it is high time to deal with the long-term effects of the salary situation and to put everything up until now to the test. 'For companies, the crisis is also a good opportunity to change outdated systems and to make proven systems even more efficient and straightforward,' said Dr Christina Abel, HPK Germany, at the Round Table Compensation & Benefits organised by www.personalwirtschaft.de.
Desire for change
Germany's Digital Association Bitkom has found that many employers offer their employees the latest digital technology, free meals and flexible working.
It seems that these indirect benefits as well as travel allowances that can be used to pay for public transport, job bikes or electric scooter hire, are becoming powerful additional motivators and employee loyalty tools, as are gym memberships or sports activities with personal trainers offered directly by the company. In contrast, the good old company car is no longer as popular as it was ten or twenty years ago. As the remuneration structure changes, employees want companies to offer benefits that add value to their lives and make them happier. Progressive employers offer company-sponsored sabbaticals, job-sharing arrangements and productivity-driven working hours aimed at improving the work-life balance and overcoming difficulties in balancing work and family life more effectively.
As a result, it is no longer possible to motivate employees by money alone. If at all, bonus payments only have a short-term effect that simply fizzles out. What is then the next step when employees outgrow conventional remuneration packages? Higher incentives are clearly the way forward. They stimulate employee productivity and reinforce corporate culture. Employers need to discover flexible remuneration schemes that involve incentives that are best suited for their business.
Many start-ups rely on incentives such as flexible working hours, free drinks and meals, team events, location-independent working, relaxation rooms, yoga, table football or table tennis. Some even offer free massages during working hours.
Another motivator can be working time accounts, which allow employees to collect working time credits and then exchange them for time off work. A company pension scheme can help to close the coverage gaps in the statutory pension scheme. Nevertheless, this benefit is often lost on young people under 40 because they do not yet know what their pension will actually be.
Target agreements as a motivator
Short-term incentives reward employees for their drive, productivity and conduct, which have a positive impact on the bottom line of the business. Incentives also encourage teamwork and collaboration. The popularity of adding gamification elements, including competitions, and social validation of performance is increasing.
Competitions and programme incentives ensure that objectives are achieved in an entertaining and understandable way. Awards and distinctions such as 'employee of the month' can be very rewarding. Another example is an 'innovation award' that recognises particularly good ideas.
The advice from rexx systems is to celebrate achievements at your Christmas party, for example, rather than just indirectly giving employees a certificate. The joy is much greater when the entire company can see who has achieved excellent results.
Companies that participate and succeed in employer competitions such as 'Great Place to Work' or the 'rexx Recruiting Award' demonstrate to their employees that they really work for a very good company.
In the end, however, these are all measures that are only successful in the short term and rarely pay off for both sides in the long term. Companies that wish to achieve the latter should follow the teachings of the Austrian neurologist and psychiatrist Viktor Frankl to keep employees highly motivated. The view of the founder of logotherapy and existential analysis is that people are motivated by the desire to find meaning in life. In other words, they want to create something, whether it is in a professional or private context. It can be a project, a creative piece of work, to make them feel that their skills are both valued and needed.
However, this does not mean that employees are only assigned tasks that they enjoy doing or that they may choose to do. In fact, it is important to convey to the workforce that they have to consider the tasks allocated to them to be meaningful and necessary for success. While maintaining Excel tables or writing lengthy monthly reports represent two examples of chores that are rarely considered enjoyable by staff, they are necessary to track and record targets.
When documenting changes, internal surveys play just as important a role as always having an open ear. What motivates an employee? What is demotivating? Which newly introduced measures and motivational incentives work and which do not? At the same time, these aspects should always be treated with caution. In the end, HR managers should, in principle, say goodbye to the idea that you can please all employees.
Some do not want to lose the security of a fixed salary, while others prefer to rely on themselves and their work to motivate them and achieve their goals, and others might want a mix of both options or something completely different.
Every employee is different and has their own individual needs and ideas.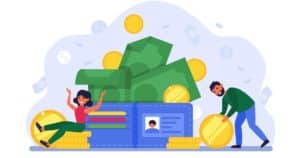 These should certainly be taken into account with respect to the corporate culture and working environment. Nevertheless, you should not take everything at face value. Otherwise, you run the risk of getting lost in the details instead of keeping an eye on the big picture. HR managers should let their imagination run wild, think of new things and find out what works elsewhere in order to transfer it to their own company.
At the same time, it is important to think ahead, especially in the current coronavirus crisis … but also beyond it. Now is the time to scrutinise everything in order to set the course for the future.
Summary and final thoughts
Bonus payments, variable pay and fixed pay are only part of the equation. And here, too, only time will tell where the trend is headed, as there are so far no meaningful studies on this topic with a focus on the period before and after the COVID-19 pandemic. However, it is reasonable to assume that regardless of the industry, the trend is shifting back towards a fixed salary, especially as many among technical and managerial staff have foregone or had to forego their flexible remuneration during the coronavirus pandemic.
On the other hand, the crisis has also amplified many trend topics in HR management, talent management and recruitment. Topics such as working from home, remote work and mobile working are only the tip of the iceberg. And these will be, if not immediately, the true catalysts for flexible remuneration models. This includes not only bonus and premium payments but also working time accounts, gym allowances and company pensions, even if pensions are still a long way off for many young people.
This is precisely why it is essential for a company to listen to its employees and to accommodate them in some or many respects. Varying or individual remuneration models are still one of the many possible options. At the same time, it is important to avoid being rigid here and instead focus on the fact that the employees have to balance their own and the company's objectives and, in the best case, identify with them.
One cannot and should not expect more.
You might also be interested in: